Scott-Macon Equipment's new Tadano Mantis GTC-800, 88-ton capacity, telescopic boom crawler crane was on display at the Tadano booth at the ConExpo international trade show in Las Vegas.
Scott-Macon Man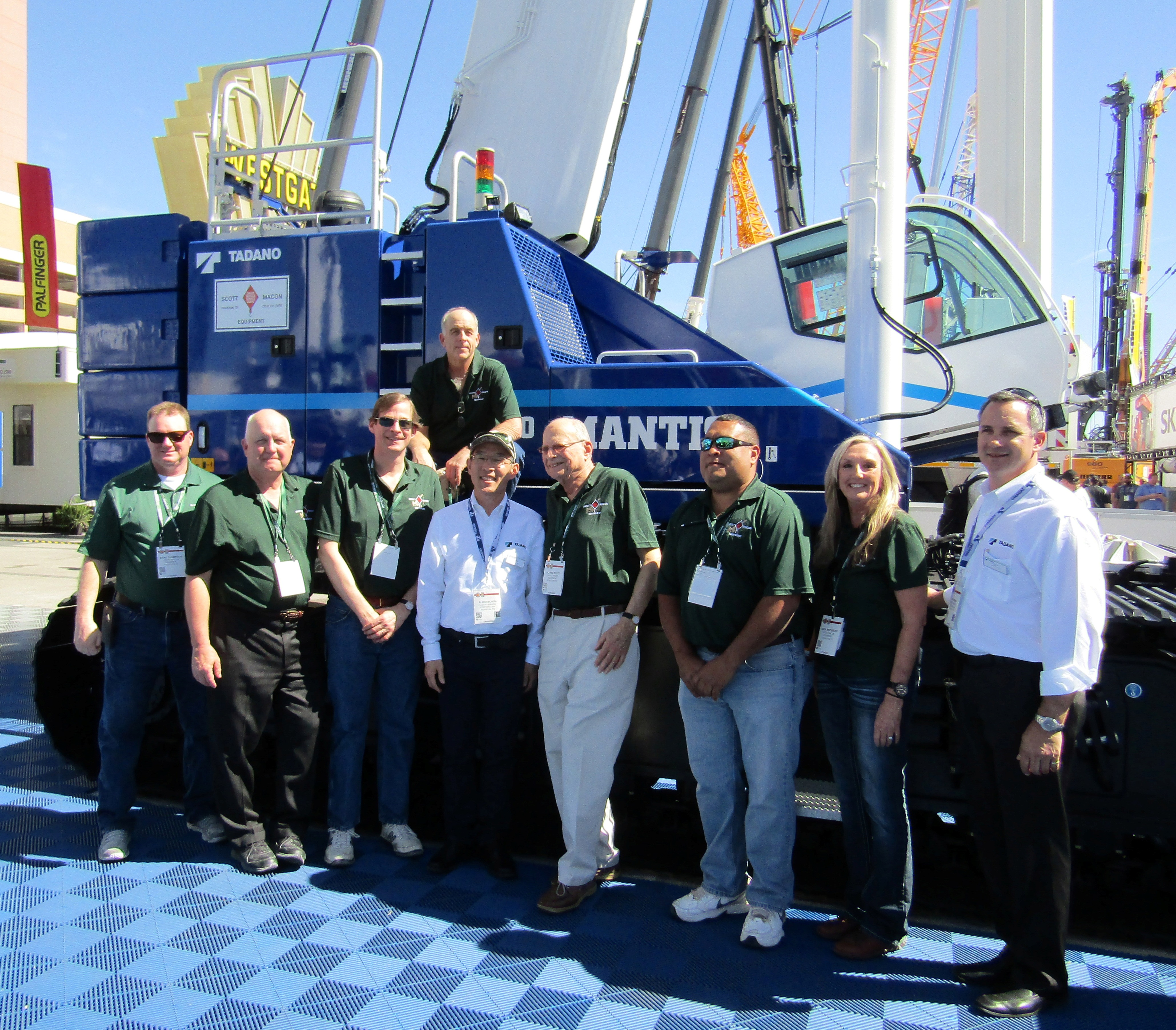 aging Director Alexander Scott said, "We are excited to be purchasing this newlydesigned GTC version of the Mantis crane. We have had great experience with our GTC-1200 and are pleased the new design has been carried into the 800 series. We are particularly impressed by the increased boom length as well as the other improvements that Tadano has incorporated over the predecessor to the GTC-800."
The new GTC-800 features a five-section, 141.1-foot main boom, plus a 58.1-foot bi-fold jib. The crane has automatic switching load charts for operation at up to four degrees out-of-level; the level ground charts for Tadano Mantis are for slopes to 1.5 degrees. The GTC-800 boasts the Tadano AML-C rated capacity indicator with OPTI-WIDTH™ (Tadano Mantis' system allowing asymmetric track positioning in reduced width configurations), HelloNet Telematics and a Cummins 310hp QSB6.7 Tier 4f engine.