The 85/385 Gateway Project in Greenville, South Carolina is expected to be "a premiere engineering achievement resulting in a signature infrastructure project that will make a positive difference to all of those who travel the Upstate." Joint venture contractor Flatiron-Zachry began construction activities in February 2016 and will continue until 2020.
The SCDOT says this major undertaking – which includes ten new bridge structures (two flyovers) – will improve safety for the traveling public, provide a financial boost to the local economy and increase the capacity of the interchange so it may function more efficiently for many years to come. The improvements will create a new interchange within the general footprint of the current interchange by staging construction of the new lanes, ramps and bridges while maintaining traffic. And that's where the GTC-1200 plays a starring role.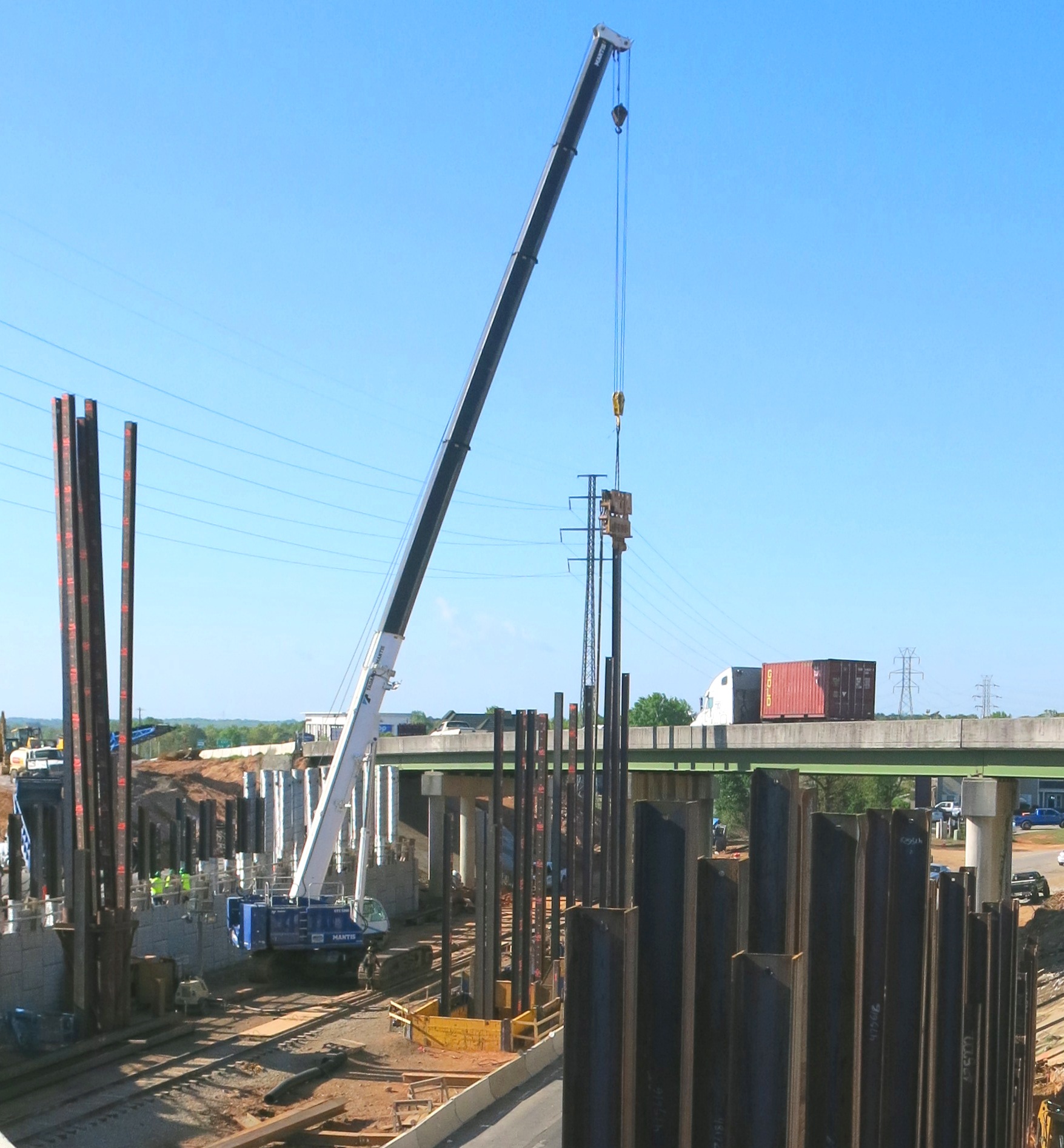 Tadano Mantis' 130-ton powerhouse has worked on the Gateway Project for two years, performing many applications. The crane's versatility has been a key for success, but the efficiency of the 155-foot, full-power telescoping boom has been just as important. Flatiron-Zachry Equipment Manager Perry Taggart described how the GTC-1200 allowed them to maximize productivity on a confined job site, "It has been big for us to be able to walk under, around or between the existing bridges and go right to work. Then at the end of a shift, we can walk back out and leave the Railroad tracks open to GE (who has a major facility nearby). We couldn't have done that with a conventional crane."
The GTC-1200 has done an array of different tasks close to the interstates/bridges, all while being able to keep the roads open. Taggart said that Flatiron-Zachry has used the crane to set form
work and concrete bridge beams, do vibratory and diesel pile driving work and set retaining walls, and that it has been "very good" at all applications.
On a recent visit to the South Carolina job site, the GTC-1200 was driving steel H-piles (which were 70 feet long and weighed 6,230 pounds each). The project team has used both an APE 200 vibro-hammer and an ICE I-36 diesel hammer for piling work.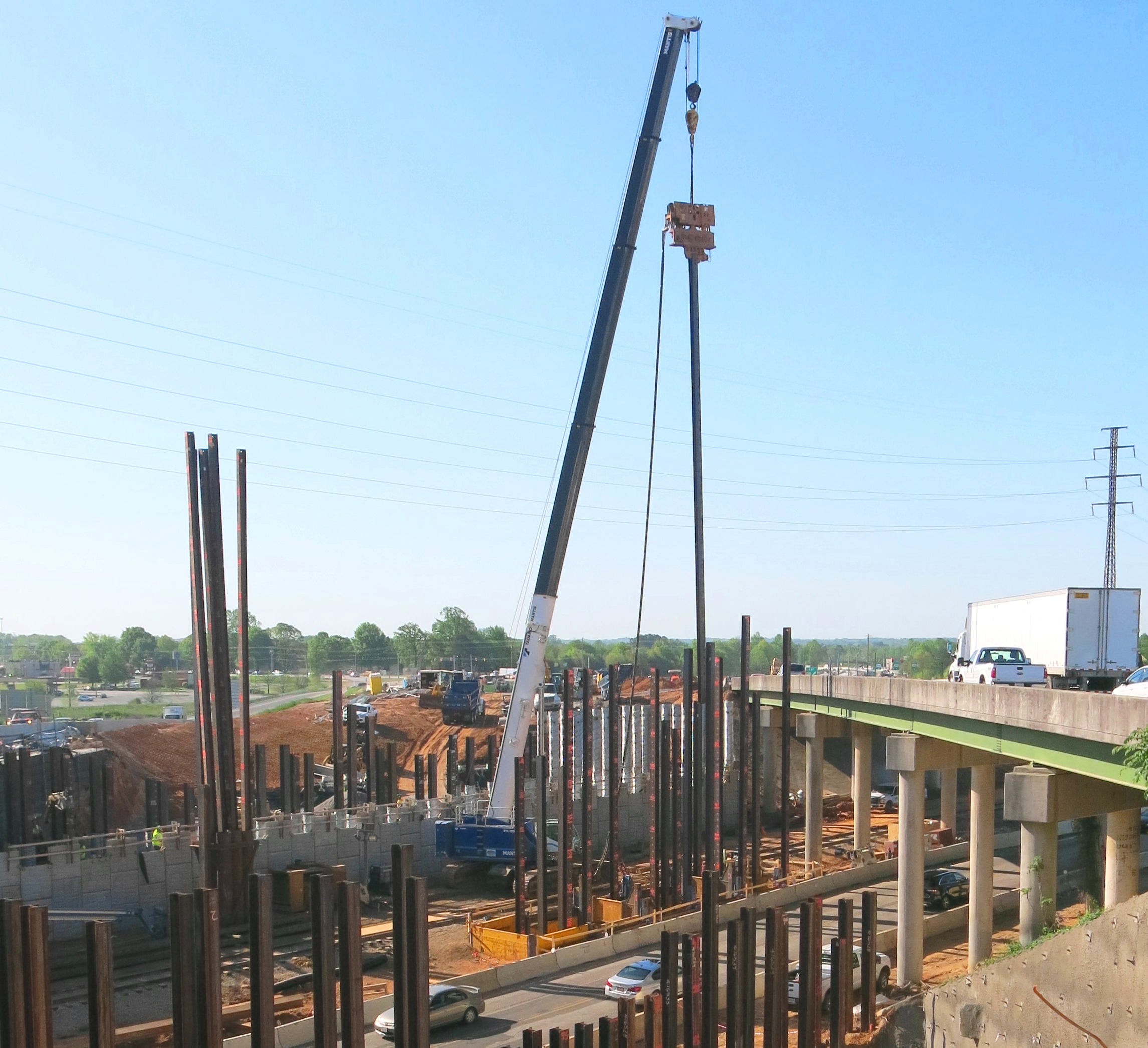 Flatiron-Zachry's design and construction work will transform the intersection of Interstates 85 and 385 in Greenville. The Gateway Project will allow more progress and help alleviate congestion throughout the western part of South Carolina, and we are proud to see the GTC-1200 playing a key role.
Source: Mantis Cranes