SAN LEANDRO, CA – MARCH 15, 2023
Bigge Crane and Rigging Co., one of the nation's largest crane sales and rental companies, is pleased to officially announce the acquisition of the majority stake in Empire Crane Company. The alliance between Empire and Bigge's Perfect Fleet® of over 1,800 cranes and 21 maintenance facilities is now even more readily available to customers on the East Coast. This new partnership is an essential milestone for both companies, which will benefit crane buyers worldwide with a true coast-to-coast offering.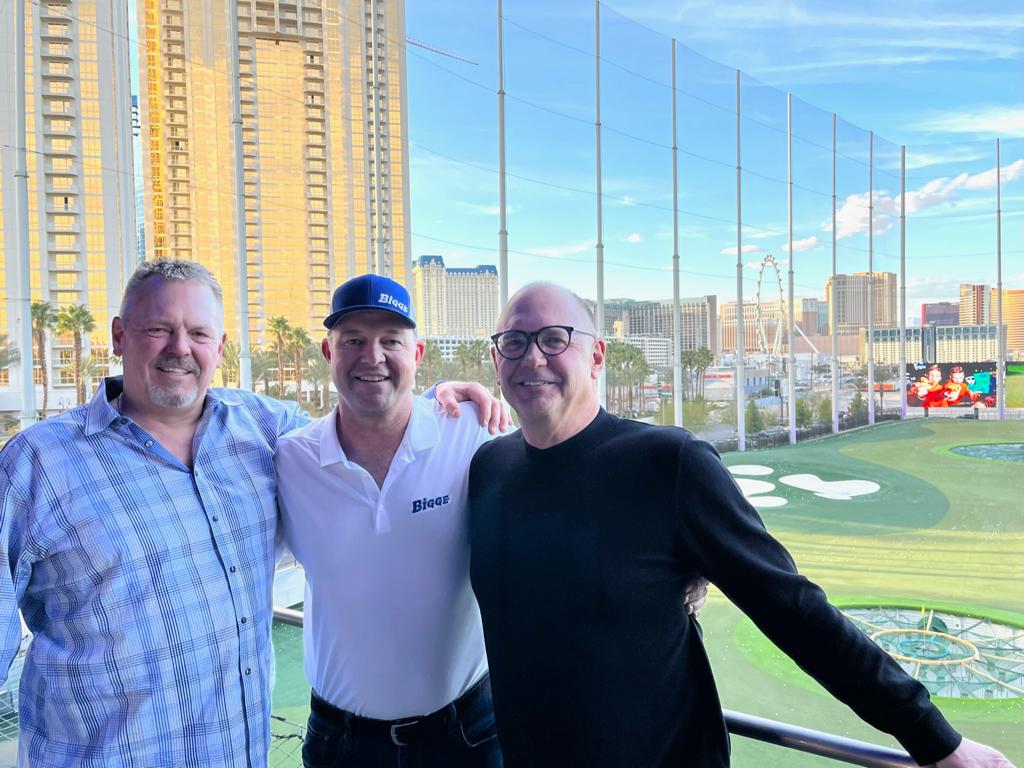 Empire Crane has a long-standing reputation in the crane business, known for its extraordinary sales support and crane service. Its partnership with Bigge and the resulting expansion of Empire into the Gulf, Mountain, and West Coast regions will help bring even more robust sales support to its customers across the US and globally. Crane buyers will now access dealer pricing and priority ordering for leading crane manufacturers, including Tadano, Kobelco, Liebherr, Manitowoc, Potain, Peiner, Terex, Comedil, Broderson, Merlo, Magni, Xtreme, Manitex, and Jekko. This strategic relationship will give customers access to more inventory and reduce freight costs associated with shipping equipment nationwide.
"I've known Paul and Luke for over 20 years. They're the two most trusted Principals in the crane and equipment sales business," said Weston Settlemier, CEO of Bigge Crane and Rigging Co. "Furthermore, the Lonergans are the two best partners Bigge has ever had. I personally have been promoting the benefits of principled partnerships for over 12 years and the Bigge/Empire collaboration will be the standard by which all future partnerships are judged."
Empire's President Paul Lonergan echoed Settlemier's sentiments saying, "We are thrilled to join forces with Bigge – the pillar of excellence in the crane business for over a century, and, like us, to be in business with a family-owned company with common business values. This strategic alliance provides our customers access to Bigge's extensive sales inventory and over a century's experience building and maintaining the Perfect Fleet of cranes."
Bigge and Empire Crane will be co-exhibitors at the ConExpo conference in Las Vegas, NV from March 14-18, 2023. Please join them at Booth F9541 in the Festival Grounds to discuss this exciting new partnership and how it will benefit their customers.
About Bigge
Since 1916, Bigge Crane and Rigging Co. has been the premier provider of best-in-class cranes. Bigge offers crane rentals, cranes for sale, crane parts, and specialized heavy lift equipment to customers across America. With headquarters in California and Texas, Bigge operates a strategic network of over 20 service locations nationwide, allowing them to provide logistical and field support throughout the United States. Bigge actively buys and sells new and quality used cranes and maintains a rental fleet of more than 1,800 assets. Safety, teamwork, results, innovation, and passion are central to Bigge's core values. Bigge continues to lead the crane industry into the 21st century with generations of combined experience in the crane and rigging industry.
About Empire
Empire Crane Company is a full-service crane sales and repair company headquartered in upstate New York. With over 25 years of experience, the company has grown to become one of the most respected dealers in the industry on the East Coast. Empire's focus on customer service and product support has made it one of the most reliable sources for new and used cranes. Empire has three full-service maintenance facilities across New England, over 200 assets in their fleet, and access to over 1800 cranes through its partnership with Bigge Crane and Rigging. The company is owned and operated by two brothers – Luke and Paul Lonergan – dedicated to providing quality products and services to their customers.
Contact: Garrett St John
(510) 414-8559