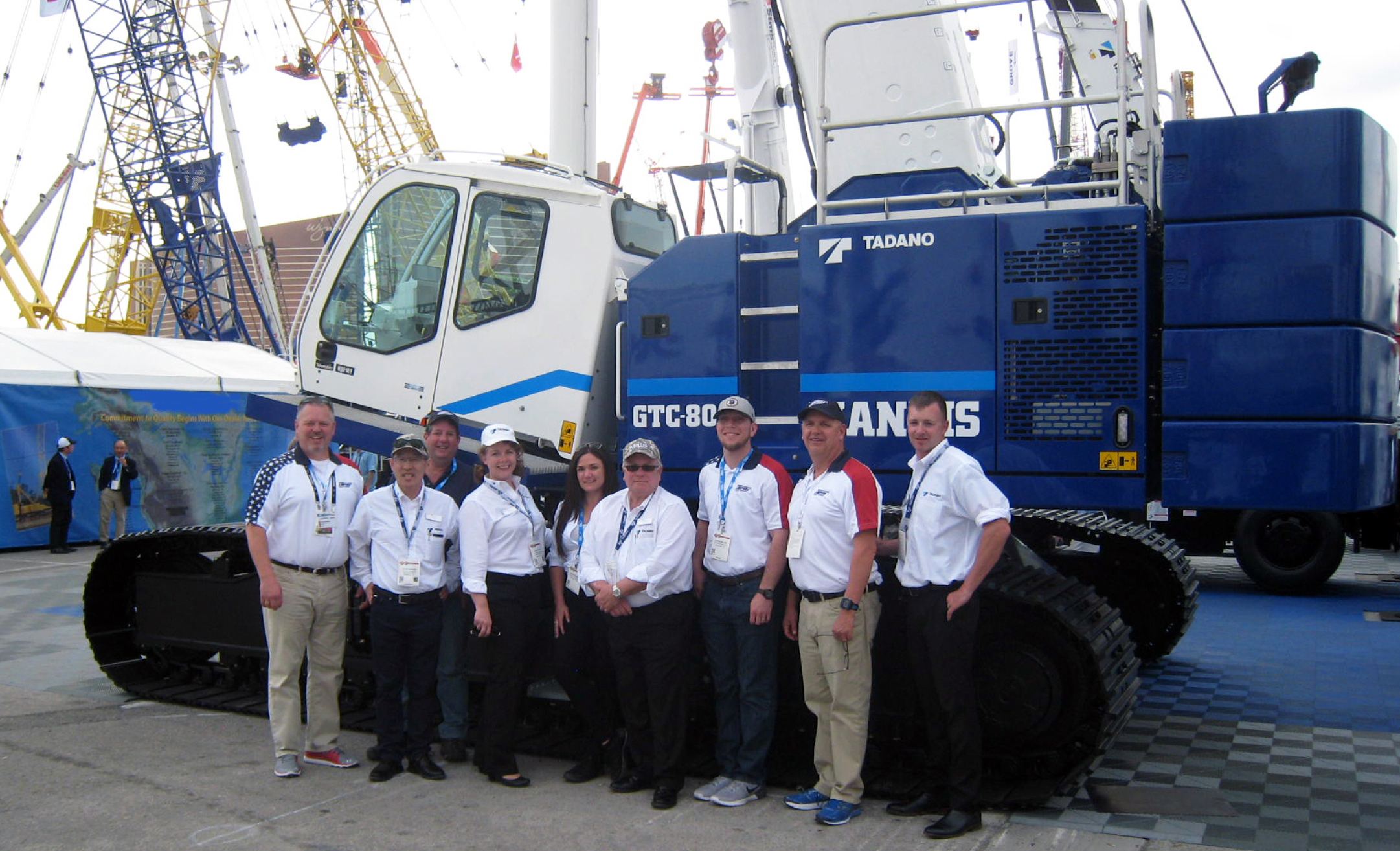 Empire Crane Company has ordered new Tadano Mantis telescopic crawler cranes, including the new 88-ton capacity GTC-800 and the 77-ton capacity 15010 model.
Empire founders Luke and Paul Lonergan said, "Having seen an increase in rental utilization and quoting activity with the Tadano Mantis product, we saw the need to position ourselves to better meet the customer's requirements in the Northeast. The new GTC-800's market-leading boom length in the under 100-ton class, along with the cutting edge features such as OPTI-WIDTH™ and superior outof-level charts, make the GTC-800 a definite winner in comparison to our competitors."
The new GTC-800 features a five-section, 141.1-foot main boom, plus a 58.1-foot bi-fold jib. The crane has automatic switching load charts for operation at up to four degrees out-of-level; the level ground charts for Tadano Mantis are for slopes to 1.5 degrees. The GTC-800 boasts the Tadano AML-C rated capacity indicator with OPTI-WIDTH™ (Tadano Mantis' system allowing asymmetric track positioning in reduced width configurations), HelloNet Telematics and a Cummins 310hp QSB6.7 Tier 4f engine.
The 15010 has a four-section main boom reaching to a height of 111' 6", plus a 50-foot bi-fold jib. It also has Tadano's AML-C rated capacity indicator system, a 260hp Cummins QSB6.7 Tier 4f engine and is approved for use in New York City. Both models include Tadano Mantis' improved performance swing system. This controls the swing via a direct coupled hydrostatic transmission allowing for smooth control of the swing function in either a free swing mode (allowing checking of the swing with the joystick control), or a non-free swing mode (giving precise slewing control following the position of the joystick).