One of the largest cranes on the continent is now on site at the Humboldt Mill in Marquette County.
Lundin Mining brought the Terex Demag CC6800 to the mill, and it's one of three such cranes operating in North America.  The max lift height for the crane is about 400 feet, but can be configured to reach over 700 feet.
The Terex Demag has a capacity of 1,400 tons, about the weight of 185 male bull elephants.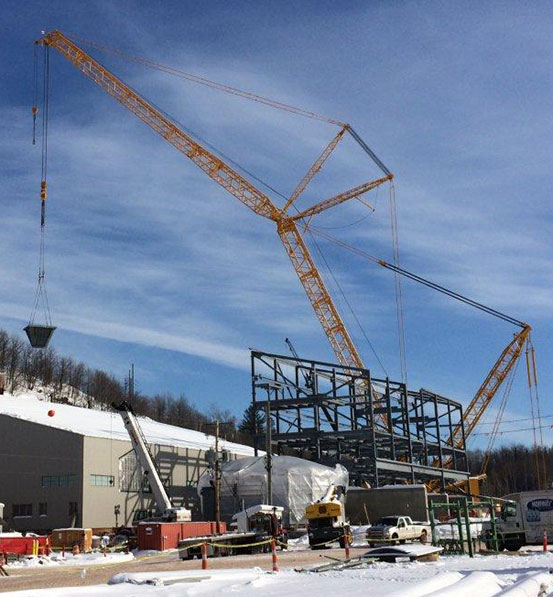 The crane is being used to help construct three fine ore bins.  The bins are built outside the mill in five sections and lifted to the mill piece by piece.  They are connected together, similar to a Lego set.  Each completed bin is 30 feet wide about 150 feet tall, and will hold four million pounds of ore.
The crane is made for congested construction sites, such as the Humboldt Mill, and can lift heavy loads without having to move around.  It took 85 trucks and nearly a month to construct the crane.