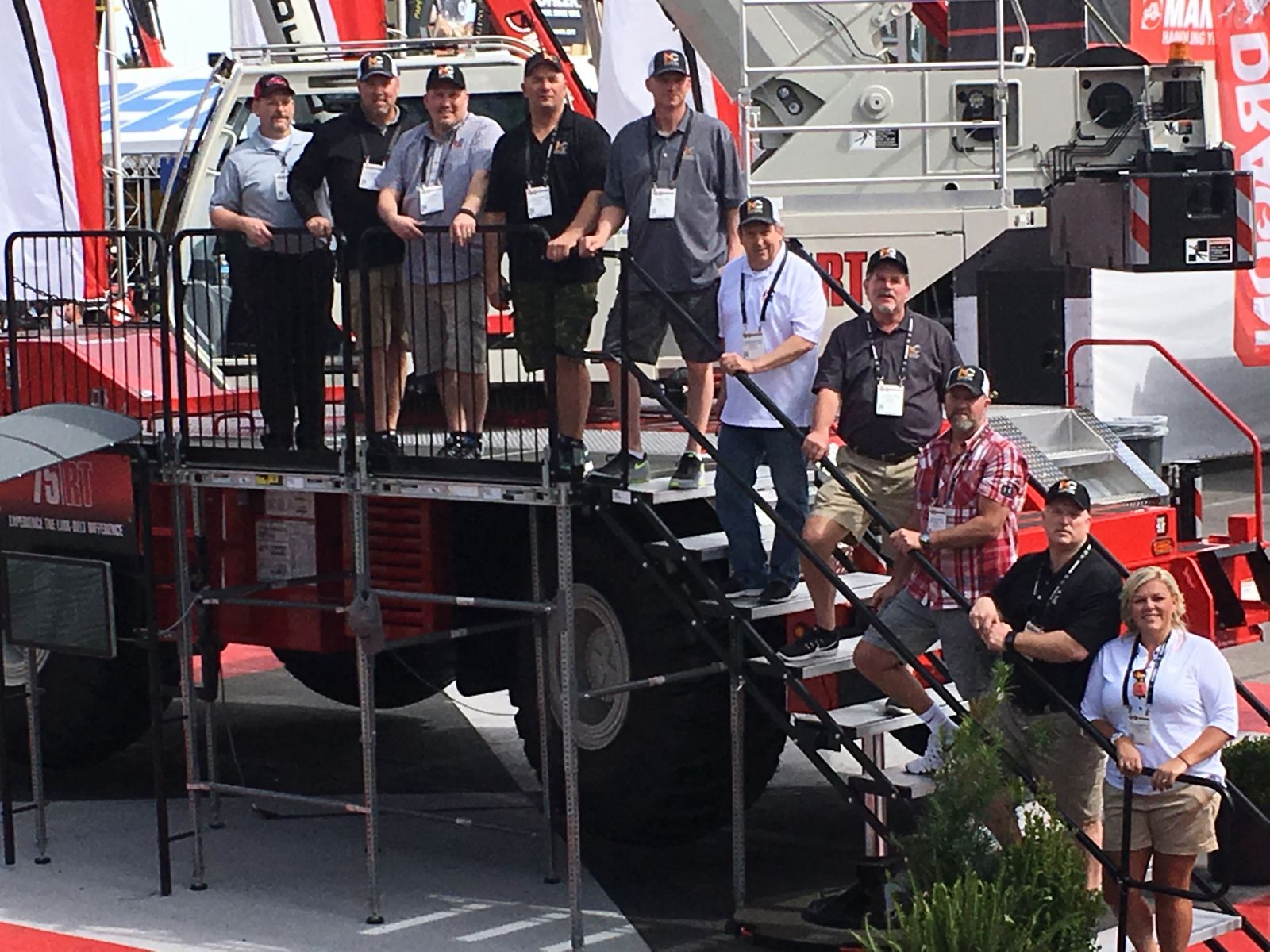 NessCampbell Crane & Rigging marks a major milestone in 2017, as it celebrates its 70th anniversary. The crane rental company, which provides the largest fleet of cranes and alternative lifting equipment in the Pacific Northwest, continues to adhere to the principles of its founders by focusing on hard work, innovation, integrity, and exceptional employees and service.
"Seventy years in business is the accumulation of many successes, failures, celebrations, disappointments, and dreams," said John Anderson, president of NessCampbell Crane + Rigging. "None of this would have ever been possible if our founders had not dreamed, and our employees had not worked tremendously safe, hard, and countless hours to mold this company into what it is today. As we look forward, I am excited about the future of NessCampbell Crane + Rigging. We have constructed a team of managers, employees, and equipment that are second to none and compete at the uppermost levels of safety, professionalism, and integrity."
In 1947, Campbell Crane opened in Portland, Ore., as a mobile crane and towing service, Ness Cranes was established in 1946 as a mobile crane service company in Seattle, Wash. As the population grew from 3.7 million to 10.1 million in Oregon and Washington over the next 62 years, both crane companies were lifting materials and erecting structures throughout the Pacific Northwest. Notable landmarks built during this time were the Seattle Space Needle and the Astoria-Megler Bridge, the longest continuous truss bridge in North America.
In 2008, the two companies were combined to form Ness & Campbell Crane Inc. The Seattle division was developed from Ness Cranes, and the Portland division was made up of Campbell Crane & Rigging Service. Today, more than 100 cranes and 250 NCCCO-certified operators and oilers perform a wide variety of safe crane services in the region. "Most of our employees make lifelong careers with us, advancing their skills with regular training," Anderson said.
Since the companies joined together, NessCampbell has broadened its offerings, including the addition of industrial crane and rigging service to provide heavy machinery moving, turnkey plant relocations, transportation, and installation of manufacturing and warehousing equipment. The company continues to experience growth from its rigging division, as it further specializes in machinery moving, specialty and heavy rigging, and transportation. With this addition brings new opportunity to provide rigging services to contractors, freight forwarders, medical and high-tech industries, and more.'
"In the 70 years since we've launched, our capabilities have expanded to integrate lifting, hauling, rigging, and engineering across every project, from lift plan to disassembly, for loads ranging from 8.5 to 600 tons," Anderson said. "We lift, rig, haul, and engineer everything from bridges and stadium roofs, to MRI equipment and Daytona 500 autos."
In October 2015, NessCampbell's management completed a successful buyout of the crane rental company. The company, which was previously majority owned by Tony Steelman and six other minority partners, was purchased by a partnership panel consisting of three of the remaining minority partners and two new partners, who all own equal shares of the company.
The company is now managed by John Anderson –President, Dan Pollard – Senior Vice President, Mike McDonald – Vice President/Rigging Division Manager, Mike Teeter – Vice President /Portland Crane Division, and Ralph Esary – Vice President/Washington Crane Division.
"Our partners represent 140 years of experience, and since they came up through the ranks, they know every facet of this industry," Anderson said.
Customers can expect to see a continued focus from NessCampbell's leadership team to strengthen current relationships and build new ones by expanding its commitment to safety, risk management, value, trust, and integrity.
"No one else in the Northwest can claim our rate of success, range and quality of equipment, and standards of maintenance," Anderson said. "Not to mention our safety record—our EMR rating is well under the industry average. Start to finish, we're here to make every partner's project run like clockwork."