GREENWICH, Conn. and HOUSTON, Oct. 21, 2013 /PRNewswire/ – First Reserve, the largest global private equity firm exclusively focused on energy, today announced that First Reserve Fund XII, in partnership with the existing management team, has agreed to acquire TNT Crane & Rigging, Inc. ("TNT") from Odyssey Investment Partners ("Odyssey").  TNT is the leading provider of lifting services and equipment to customers in the North American energy and industrial infrastructure end markets.  Financial terms of the transaction were not disclosed.  The transaction is subject to certain regulatory approvals and is expected to close before year-end 2013.
Founded in 1985, TNT operates one of the youngest and, at 439 units, largest mobile crane fleets in the Company's served geographies in the Gulf Coast and Southeast United States.  The Company provides its services to a diverse set of blue chip customers across the downstream, midstream, power and upstream end markets.  Demand for the Company's services is primarily driven by regularly scheduled turnaround and maintenance activities within large facilities including refineries, petrochemical facilities and power plants as well as throughout the well lifecycle in the upstream end market.  The Company typically provides equipment (including manned cranes, gantry lifts and rigging equipment) and performs specialized services (such as engineering, CAD lifting plan design and job-site surveys) during a project.
Mike Appling, CEO of TNT, commented, "First Reserve's investment is an important milestone for our company.  Our partnership will create additional opportunities for our employees and advance our capabilities to service our customers.  We believe the outlook for our business has never been better, and we are excited to partner with First Reserve in the next phase of our growth.  Our management team is highly confident that First Reserve's strategic vision, energy industry knowledge including relationships, and deep experience in providing companies like ours access to growth capital will benefit us as we continue to execute on our growth strategy."
Tim Day, Managing Director of First Reserve, commented, "We have a long and successful history of supporting and growing businesses providing services to the energy infrastructure end markets.  TNT represents a continuation of that theme, and we are excited to partner with the highly talented management team of TNT and support them in their ongoing growth initiatives.  We believe this platform is uniquely positioned for continued growth, both in terms of its existing served geographies and new markets."
Stephen Berger, Chairman of Odyssey Investment Partners, said, "We are proud of what TNT has achieved since we acquired the company and we believe the company is well positioned to create additional value under its new ownership. Â We applaud Mike Appling and his team for their many accomplishments and wish all the people of TNT continued success in the future."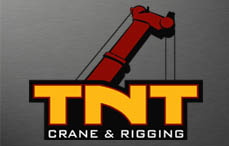 For media inquiries, please contact:
Caroline Harris-Gibson
Prosek Partners
Tel: 212.279.3115 ext. 222
E-mail:Â [email protected]
Julie Hamilton Oakes
Prosek Partners
Tel: 212.279.3115 ext. 234
E-mail:Â [email protected]
About First Reserve
First Reserve is the largest global private equity firm exclusively focused on energy. With 30 years of industry insight, investment expertise and operational excellence, the Firm has cultivated an enduring network of global relationships and raised more than USD $24 billion of aggregate capital since inception. Putting these to work, First Reserve has completed more than 475 transactions (including platform investments and add-on acquisitions) on six continents. Its portfolio companies operate in approximately 50 countries and span the energy spectrum from upstream oil and gas to midstream and downstream, including resources, equipment and services and infrastructure. First Reserve has offices in Greenwich, CT; Houston, TX; London, U.K. and Hong Kong. Visit us atwww.firstreserve.com for more information.
About Odyssey Investment Partners
Odyssey Investment Partners, LLC, with offices in New York and Los Angeles, is a leading middle-market private equity firm with approximately $3.0 billion under management. Odyssey Investment Partners primarily makes control investments typically in established middle-market companies in a variety of industries. For further information about Odyssey Investment Partners, please visit www.odysseyinvestment.com. The firm can be reached in New York at 280 Park Avenue, New York, NY 10017 or (212) 351-7900; and in California at 21650 Oxnard Street, Woodland Hills, CA 91367 or (818) 737-1111.