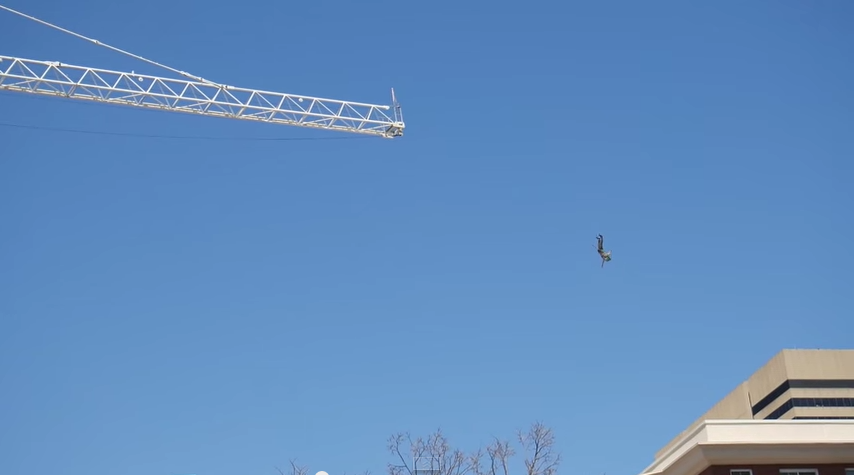 The video, posted to YouTube on April 8, shows a man climb a construction crane at the intersection of High and Rich Streets, walk to the edge and jump.
The nearly four-minute video had nearly 8,000 views as of Wednesday night.
The person who posted the video labeled "Crane Swing" appears to be the same individual swinging from the crane, a local tree-trimmer.
"It's extremely dangerous," said Battalion Chief Tracy Smith with the Columbus Division of Fire. "They probably wouldn't survive the fall [had the tether broken]."
Smith said Wednesday was the first time she'd heard of the video, and planned to discuss it with her colleagues.
Police reportedly stated that it would be up to the property owner to press charges.
Source: myfox28columbus.com