A Henderson man was killed when he was crushed by a 75-ton crane in San Bernardino County, Calif.
Rescue teams responded to 911 calls Monday after Judge W. Lightfoot, 63, was pinned under the crane he had been operating in Bloomington, Calif.
Lightfoot's son Jason Baker said he was a master crane operator with more than 40 years of experience, including construction of some of the iconic properties along the Las Vegas strip.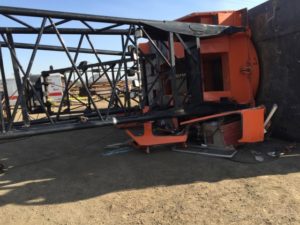 "My dad is known for being one of the best crane operators and the best at what he does — so when something like that happened… today, it's still unbelievable," Baker told News 3.
An autopsy will be performed to determine the exact cause of death. California Division of Occupational Safety and Health has launched an investigation into the incident.