Yet another tower crane can be seen swinging its majestic steel arm around downtown.  Roswell Park Cancer Institute, one of the oldest and most successful cancer institutions in the country, is constructing a 142,000 sq. ft. Clinical Sciences Center at Carlton and Michigan.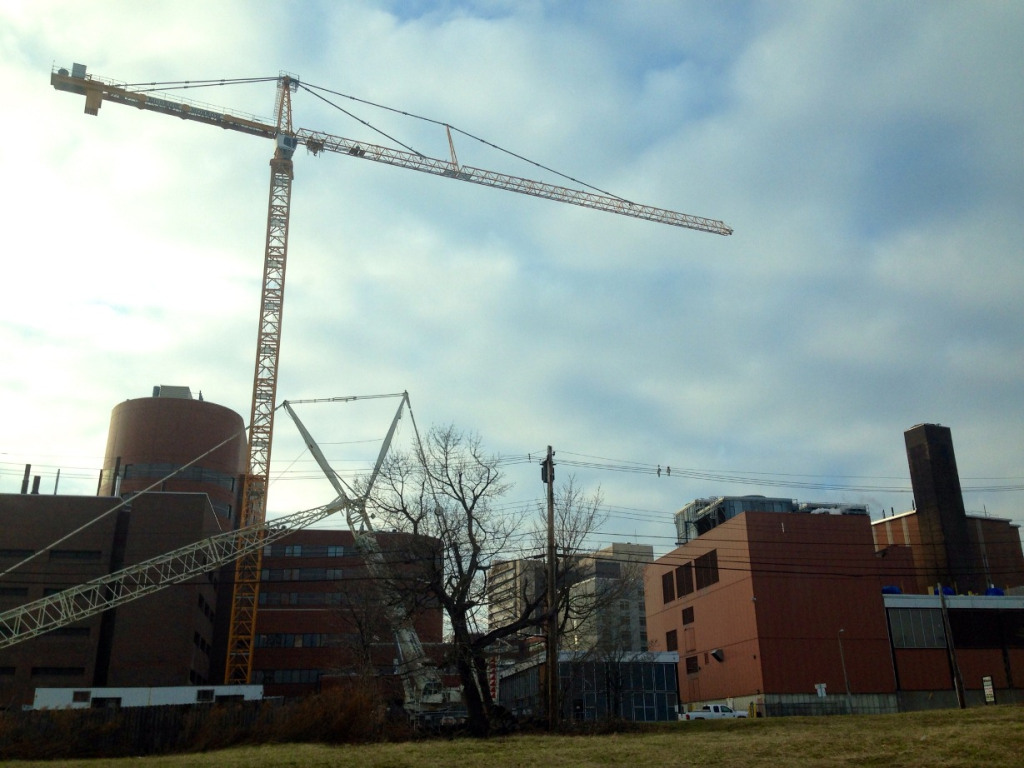 The 11 story, $40 million addition will allocate space for an expanded chemo clinic and a patient education/survivorship center, which will help serve the growing needs of Roswell Park's 31,000 annual patients and their families.  The Clinical Sciences Center will create 200 construction jobs and 340 long-term, full-time jobs.  The project is expected to be completed by Fall 2015.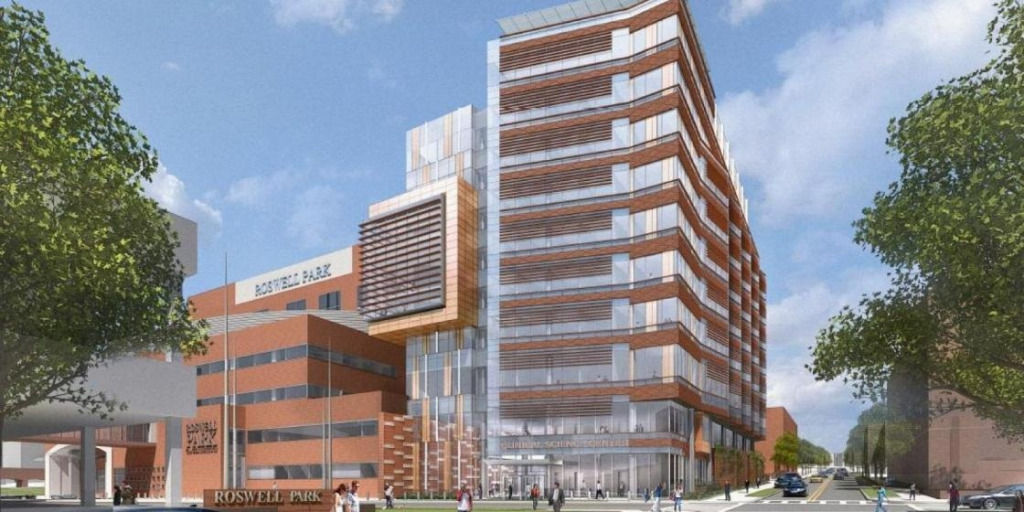 The Roswell crane kicks off yet another major development underway in the city, bringing the current number of tower cranes to four within the general downtown area.
Near the Roswell site, steel is rapidly rising on conventus, a facility that will encompass over 300,000 sq. ft. of retail, medical, and research space (below).  Completion is set for Spring of 2015.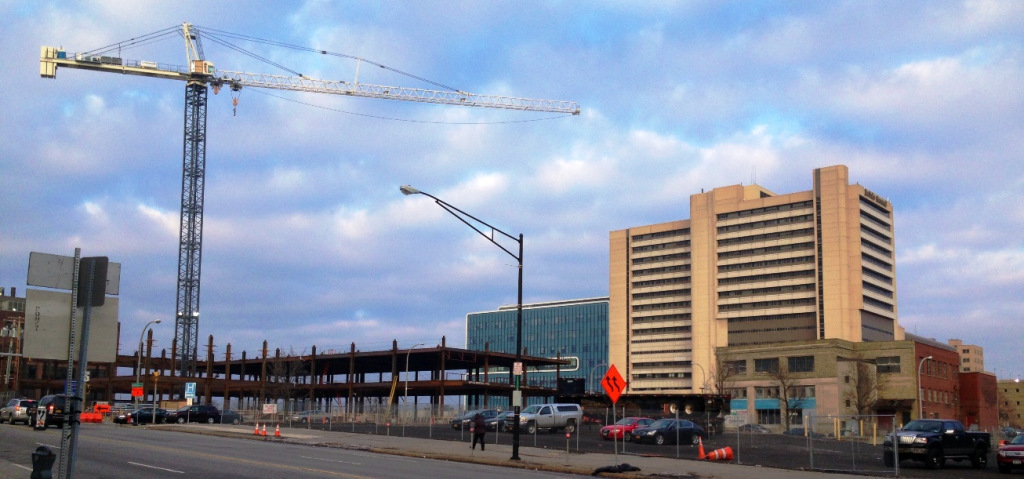 2014 will see other cranes dotting the skyline.  This Spring the University at Buffalo will start work on their brand new Medical School at Main and High streets.  The $375 million, 540,000 sq. ft. complex is expected to open in Fall 2016.
Directly adjacent to Conventus is where Kaleida Health will build a new, state-of-the-art Women and Childrens hospital of Buffalo.  The 500,000 sq. ft. giant is being designed by Shepley Bulfinch Richardson & Abbott of Boston, one of the country's top pediatric healthcare architects.
Head a little further downtown and Uniland is preparing to start demolition and construction of 250 Delaware Avenue, a 12-story structure and parking ramp housing the global headquarters of Delaware North Companies, along with a hotel, retail, and more office space.
At the foot of Main Street, two giant tower cranes have started erecting steel on Terry Pegula's 20-story HARBORCENTER complex; a one-of-kind, multipurpose facility with two NHL-sized hockey rinks, retail, restaurants, and a sizeable Marriott hotel.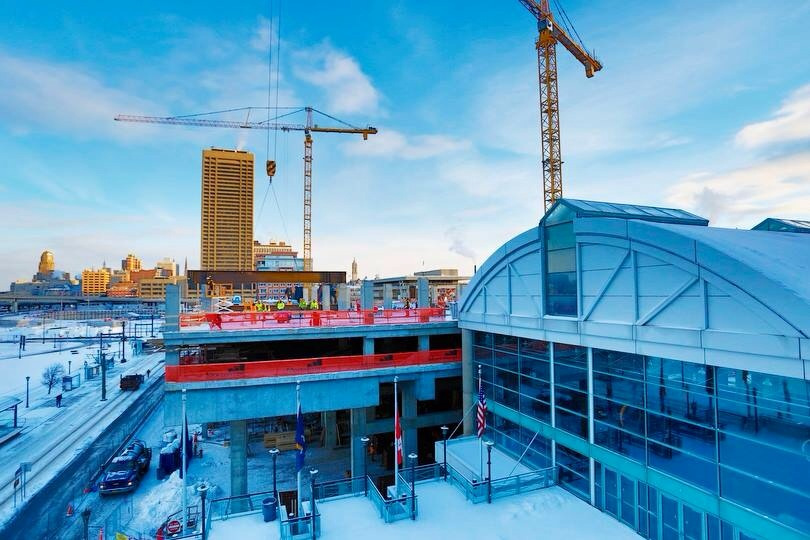 There is also potential for the start of even more new construction along the waterfront as Ellicott Development has plans for "The Carlo" to be built on the edge of the Erie Basin Marina in Waterfront Village.
Lost count?  There is a potential for eight tower cranes in and around downtown later this year which is unprecedented for the region.
Jan 22, 2014 Posted by Buffalonian4life In City, Real Estate