The luffing jib of a tower crane blew over the back when it failed to weathervane properly in strong winds in Mississauga, Canada yesterday.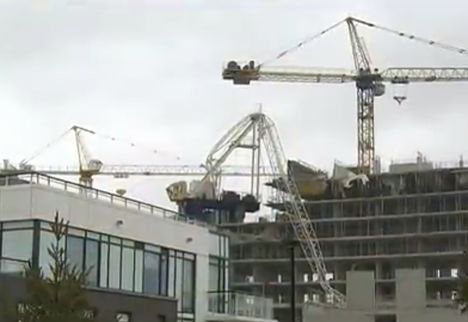 The crane was one of four or five on the extended site in Mississauga, on the south side of Toronto, Ontario. It was located between two occupied apartment tower blocks and according to witnesses was the only crane remaining stationary as winds exceeded 56 miles an hour/90kph.
A strong gust then appears to have taken the jib over the back. Thankfully no one was hurt and the damage to anything other than the crane was minimal, due to the position on site.
An investigation has been launched.