Roll-Lift has recently taken delivery of a new SBL900 Gantry System. The equipment will allow safe and efficient lifting and positioning of heavy loads in circumstances where the use of traditional cranes is not feasible due to restrictions such as permanent overhead structures, or where maneuvering space is limited.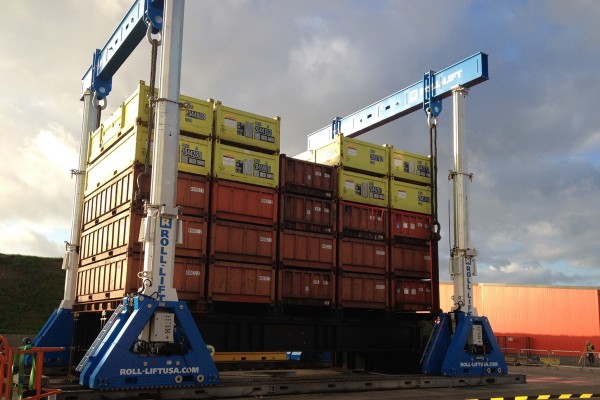 The gantry will be used in conjunction with a rail system, which will provide the ability to move and accurately place heavy loads. The 1st stage capacity is 900 mTe and a lift height of 8300 mm, with 2nd stage capacity of 600 mTe and a lift height of 11300 mm.
The new system will enable us to offer our clients a wider range of lifting solutions, with the first project for the installation of a 305mTe transformer already awarded to Roll-Lift USA.
Source: roll-group.com