MILWAUKEE — In a plaza outside the Milwaukee Brewers' ballpark stands a 12-foot statue. Not one that honors a baseball hero, but one that is dedicated to the workers who built Miller Park, including the three who lost their lives when a huge crane collapsed during construction on this day 15 years ago.
Jeffrey Wischer, William DeGrave and Jerome Starr were killed on July 14, 1999 when their man basket suspended 300 feet in the air was hit by the collapsing crane, called Big Blue.
The crane operator was trying to lift a section of the retractable roof in place when strong winds knocked it down onto the facade of the ballpark under construction. The tragedy set the stadium's opening date back a year and cost $100 million in repairs.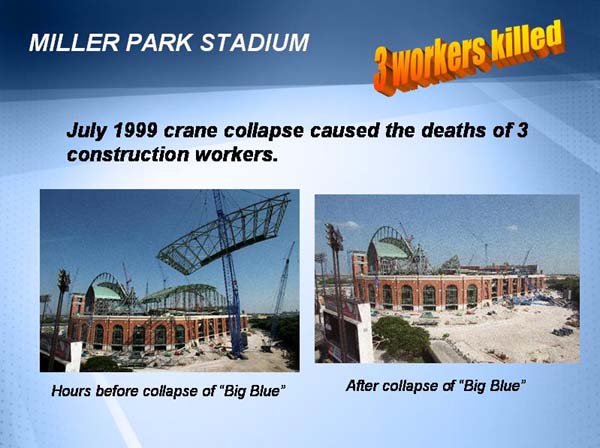 Video of Collapse Here