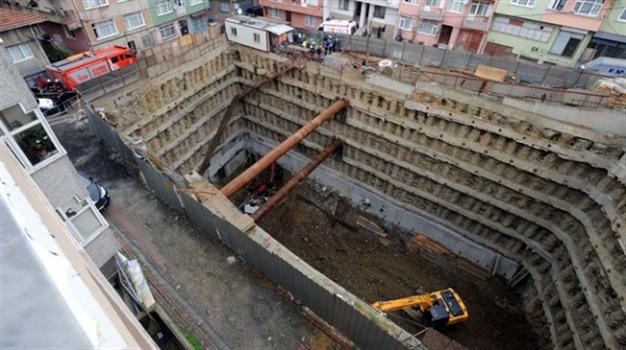 A crane operator was killed when a heavy vehicle toppled into a 20-meter-deep foundation at a construction site in Istanbul on April 21.
The crane was not able to lift the anchorage machine at the bottom of the foundation and tumbled down into the gigantic pit in the Kağıthane neighborhood at 10 a.m, according to an eyewitness. Another eyewitness said one of the crane's legs was not properly fixed.
The 47-year-old crane operator, Fatih Fidan, who was working on the residence project, instantly died, an emergency team dispatched to the site announced. Fidan's body was removed by using another crane.
A prosecutor has launched an investigation into the incident.
Source: hürriyetdailynews.com