An outsize load left the port of Antwerp yesterday morning on its way to Norway.
A container crane with a height of 69 metres was loaded on board a pontoon in the Delwaide dock.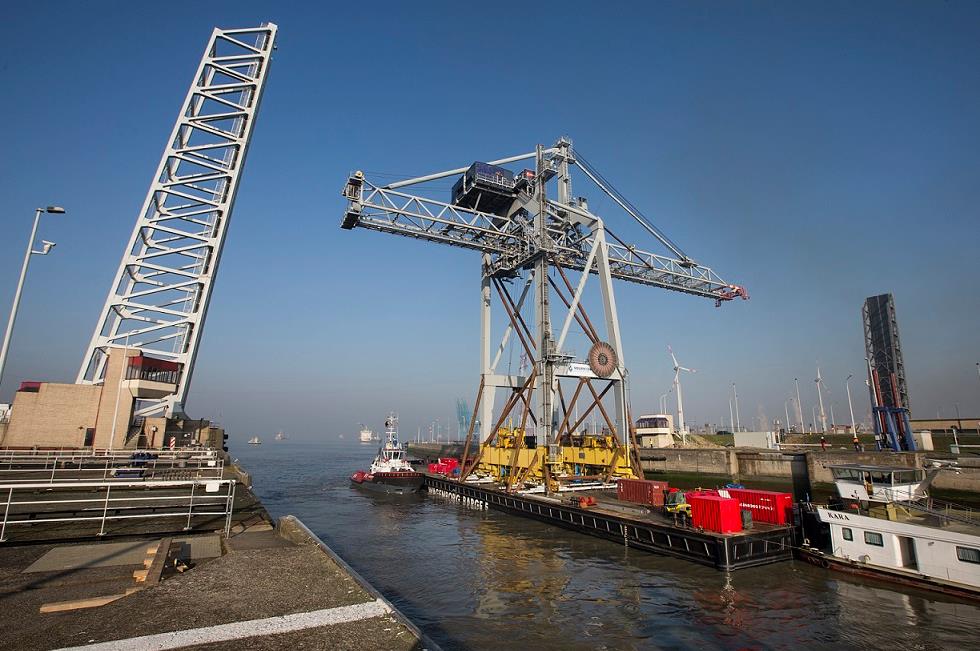 The crane was transported with a bascule laid horizontally, giving the convoy the extraordinary dimensions of 145 metres long and 89 metres wide.
The load passed through the Berendrecht lock, the largest in the world, in the early hours of the morning.
The crane will arrive in the course of the following week in the Norwegian port of Larvick where it will serve a container terminal.
Press Release, March 14, 2014
Courtesy of Dredgingtoday.com