Craneiom – the tallest of the tower cranes on the site of the new Acute Care Wing — is being dismantled this weekend.
Click here for all the pictures
The 155 feet tall crame was named back in 2009 when it was first brought to the site, by local student Isaiah Smith, who won a contest with his concocted name choice "Craneiom".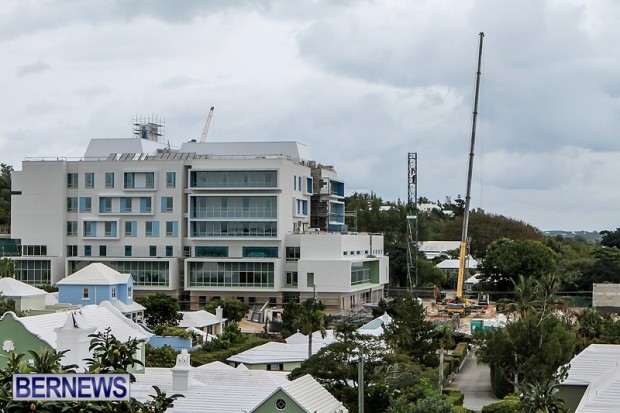 In its more than two year stay on the site, Craneiom, operated by certified local crane operators, has hoisted several hundred thousand tons of concrete and building materials.
Craneiom is 155 feet tall, has a capacity of 6 tons and a jib radius of 150 feet. It can withstand sustained winds of 130 mph. When not in use, the jib design allows it to swing with the wind instead of being rigidly set against its force.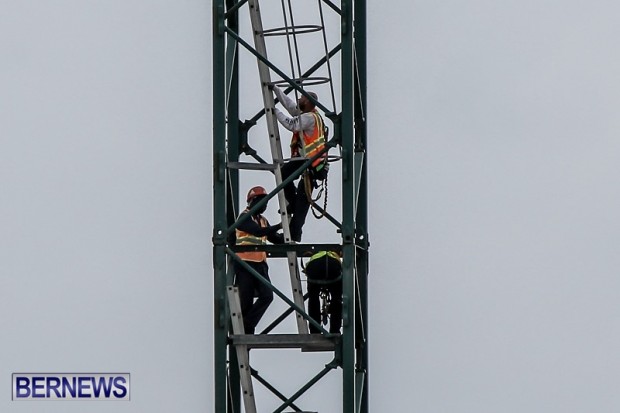 Electrically powered, Craneiom was erected and tested by local teams under the supervision of the UK based certifier. A specially trained technician was brought in to dismantle the machine, and it is expected to take around three days, weather permitting.