Liebherr has revealed a new wind power boom system for the LR 1600/2 crawler crane. The new SL10 main boom system combines with a fixed jib to increase load capacity by up to 20% compared to the standard boom system.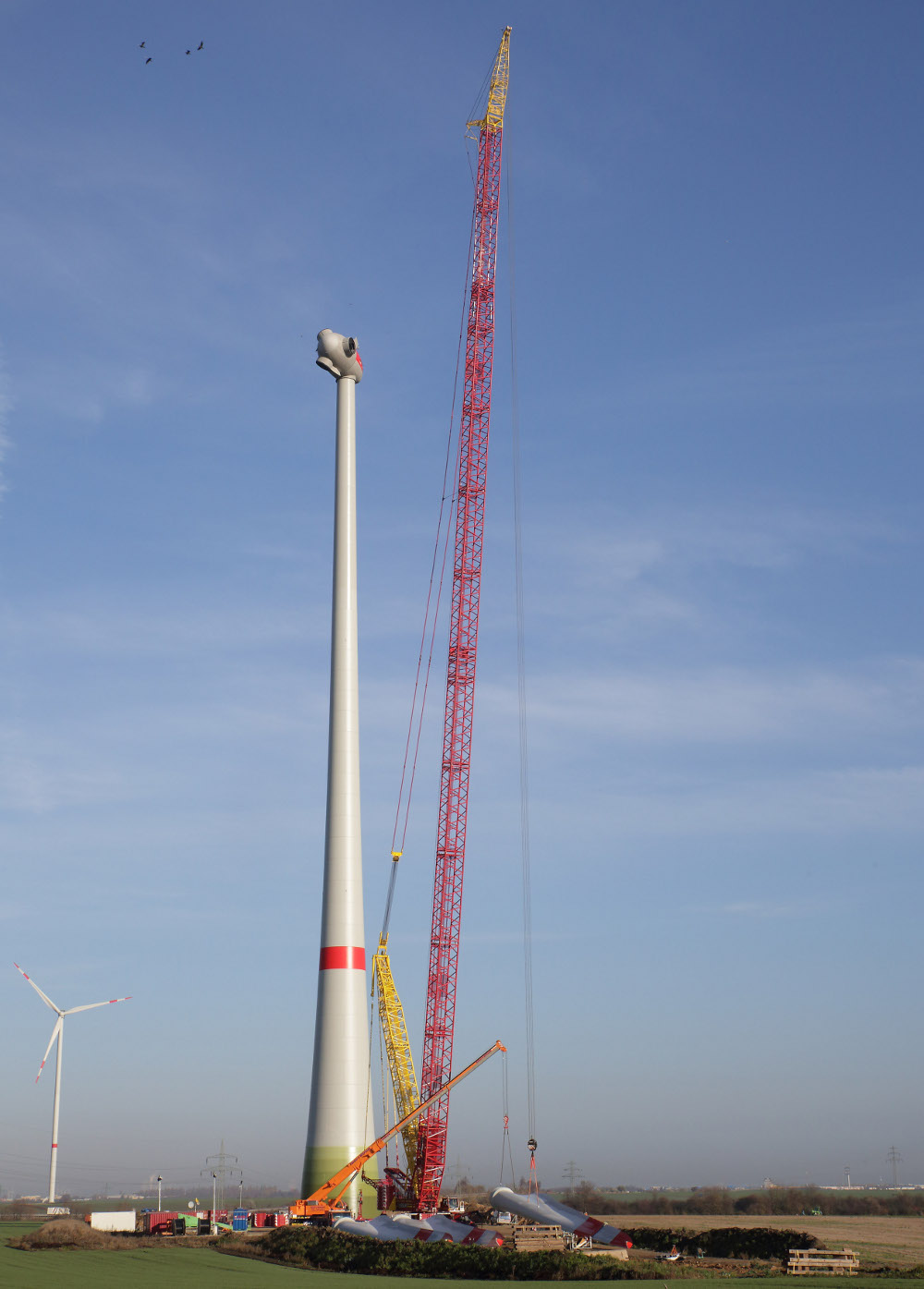 The new system also increases hoist height by 15m to over 160m with a load capacity of 71t at this height. Liebherr said that a comparison with the standard system revealed an increase in load capacity from 77t to 92t at a hoist height of 147m. This means that the new SL10 system can erect the latest generation of wind turbines with tower heights of up to 150m.
The new system can be retrofitted on current machines with a few additional lattice sections combining with the cranes existing standard lattice sections to form the new SL-10 system. The additional sections can be used as a kit, which Liebherr says makes them ideal for customers who have more than one LR 1600/2 in their fleet. The new system does not affect the basic machine and also does not increase its transport dimension of 3m.