LEEA (the Lifting Equipment Engineers Association) has launched two hands-on training courses covering the thorough examination of electric overhead travelling and portal cranes, as well as runways and crane structures.
Led by LEEA's trainers, these five-day courses will be at LEEA's training centre in Huntingdon, with its purpose-designed electric overhead travelling crane, although the organisation is also offering them at other premises worldwide.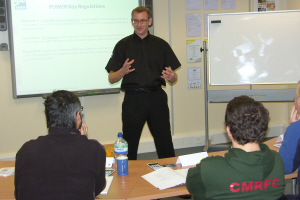 Both courses are open to employees of LEEA member companies and will prepare engineers and technicians for procedures including thorough examination of equipment and the criteria for returning items to service.
The Runways and Crane Structures Diploma is designed to complement LEEA's existing theoretical training courses, and addresses runway beams, jib and mobile gantry cranes and structures.
The Electric Overhead Travelling and Portal Cranes Diploma caters for delegates that already hold the LEEA Lifting Machines Power Diploma qualification.
For more information, use the link below.
Author
Brian Tinham
Related Websites
http://www.leeaint.com/
Related Companies
Lifting Equipment Engineers Association
– See more at: http://www.plantengineer.org.uk/plant-engineer-news/leea-launches-overhead-lifting-equipment-training/58106/#sthash.RtRHggNT.dpuf