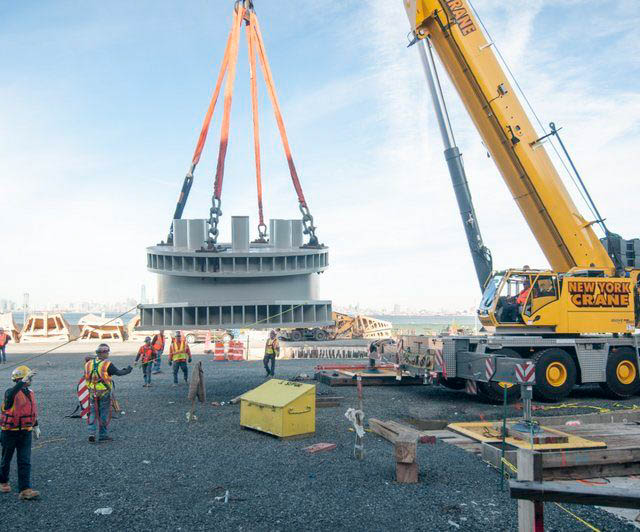 Construction of one of the world's largest Ferris wheels is underway in New York City, and a Grove GMK6400 has helped contractors to build its foundation. The structure—dubbed the New York Wheel—will stand 630 ft tall when it's completed on the northern shore of Staten Island
A team of contractors used a GMK6400 for the project's most critical phase: the installation of four steel pedestals that weigh 96 USt each and serve as the Ferris wheel's foundation. The team chose the 450 USt all-terrain for its capacity and maneuverability on the job site, as it had only one week to perform lifts for the project.
The crane was provided by New York Crane & Equipment, a Maspeth, New York-based company that also contributed engineering services on the job site prior to each lift. City officials expect the New York Wheel to bring more than 3 million visitors to Staten Island per year after it opens to the public in early 2018.
Original Article Posted on Crane Hotline