Empire Crane's service department has been staying busy meeting and exceeding customer expectations this fall. Service manager, Rick Caparco, has recently overseen several successful and exciting projects.
Empire Crane recently won a competitive New York State Canal government bid on the repair of a 1999 Little Giant 64. The crane was in a devastating accident and the Empire team tackled the difficult task of repairing the crane's totaled boom and cab. Empire had to order nearly 100 new parts to complete the repair! Challenges included fabricating and painting a brand new cab, replacing the boom and gantry, and replacing all cable to complete the repair. The satisfied customer recently came to Empire to test the crane with loads, inspect the job, and sign off on the successful repair. Empire looks forward to the next opportunity to bid on governmental procurements.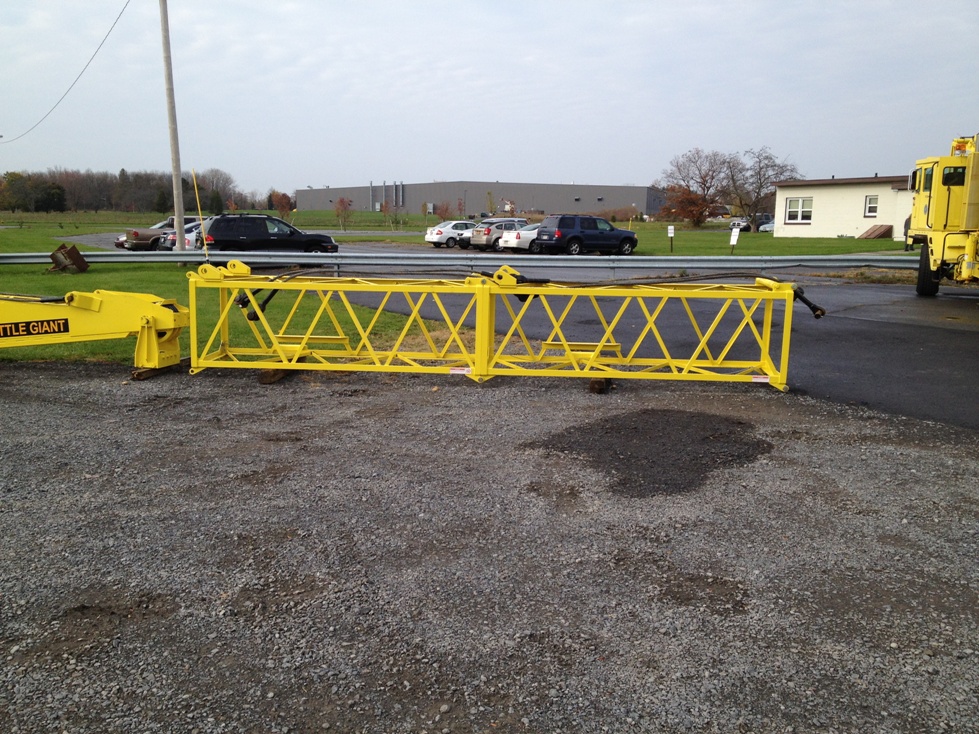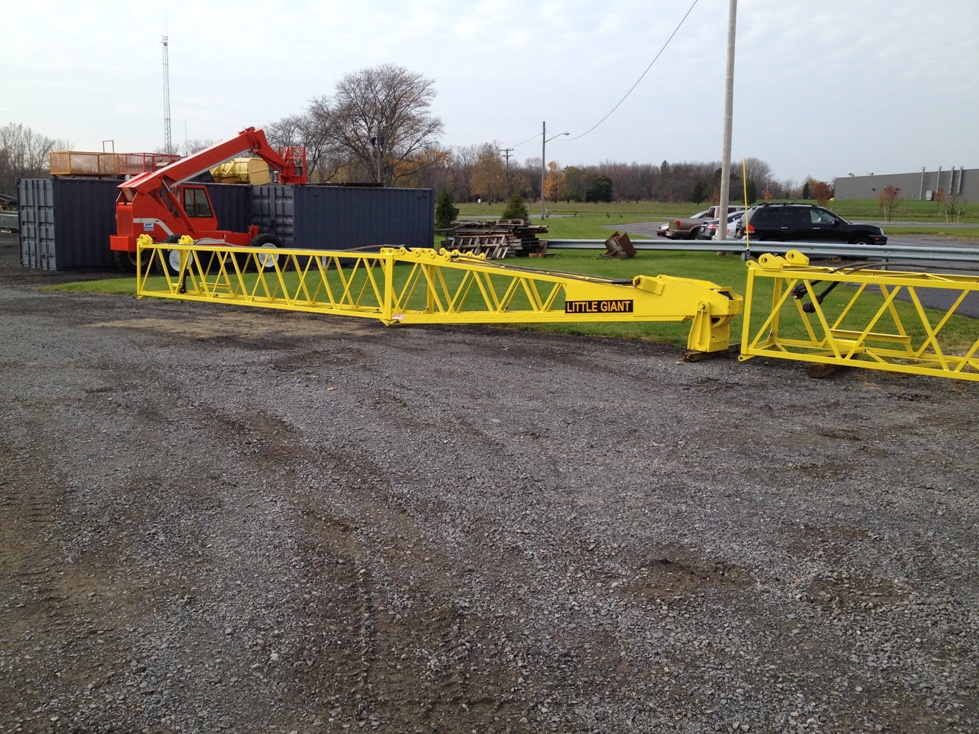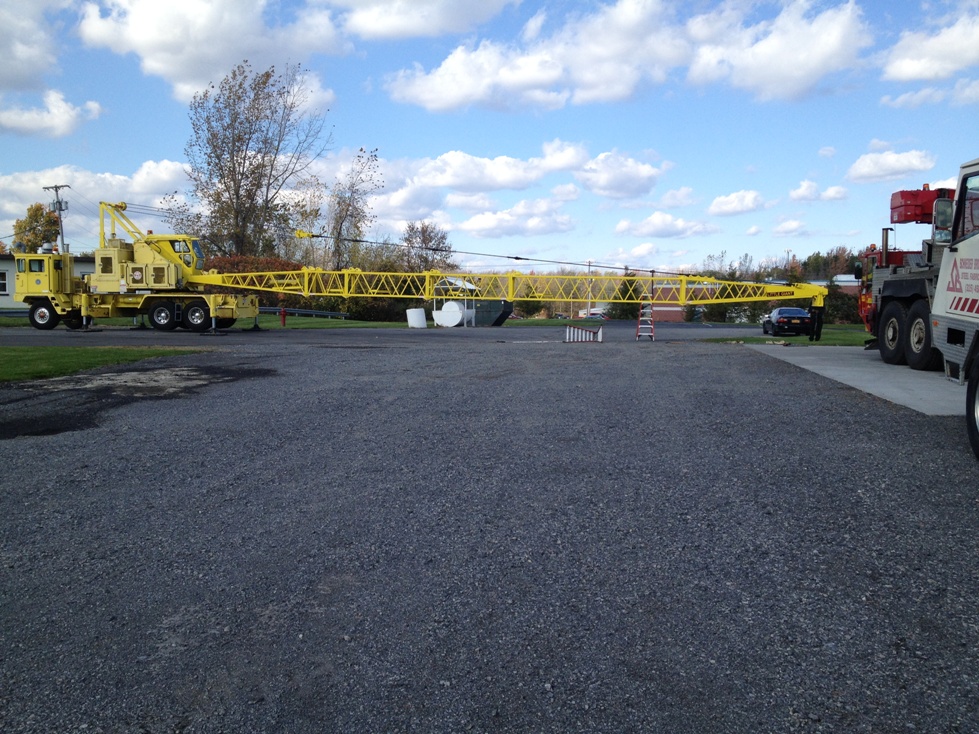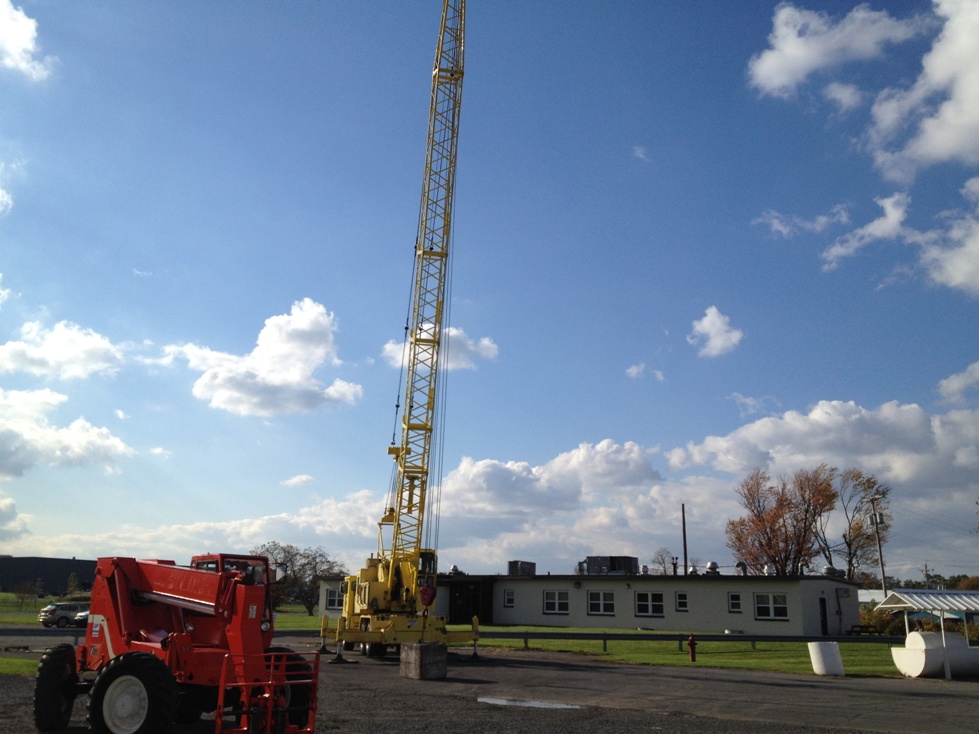 Empire's service team is also replacing a boom section on an AC 205, 100 ton crane for Rog's Crane. The complicated boom repair required complete disassembly of the boom using an AT1100, 110 ton capacity all terrain and T780, 80 ton capacity truck crane. Empire also refurbished the lower cab interior, repaired the hydraulic leaks, and replaced a computer to wrap up the repair. The Empire service team is excited to tackle the next big challenge.
To schedule service on your crane, please call service manager, Rick Caparco. With additional branches New Jersey/New York and Billerica, Massachusetts, Empire offers certified crane inspectors, Eastern United States road service, and Osha inspections to meet your needs. Give us a call today!
Contact Us
Empire Crane Company
7021 Performance Dr.
PO Box 5545
Syracuse, NY 13220

Toll Free:Â (800) 342-7575
Machines:Â (315) 458-4101
Parts:Â (315) 701-4933
Fax:Â (315) 458-3169
Email:Â [email protected]
Luke:Â [email protected]
Paul:Â [email protected]

Boston, MA
24 Republic
Billerica, MA 01821
Phone: (508) 868-7734

Somerville, NJ
58 Tannery Road
Somerville, NJ 08876
Phone: (315) 663-4043

South America
Phone: (315) 727-7802

South America / Latin America


[email protected]
Upstate Crane Parts