The operator of the crane that overturned in Neuenstadt am Kocher, Germany, injuring 16 people has been fined.
The four axle Tadano All Terrain crane, owned and operated by crane rental company Scholpp, was lifting a purpose built enclosed viewing cabin at a school fate when it overturned injuring the five children and eight adults on board – see:Crane lifting sightseers overturns. Three others were also injured in the incident.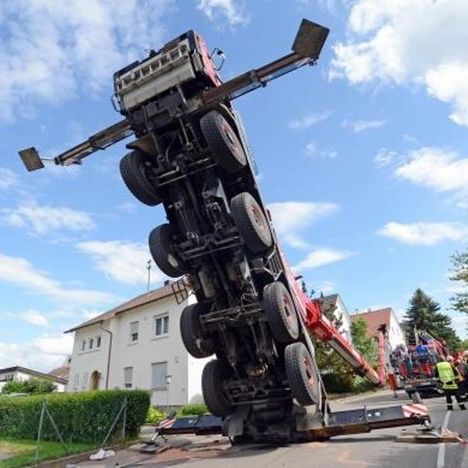 The District Court in Heilbronn found the 48 year old operator guilty of negligent injury and fined him €2,700 after an investigation discovered that the crane had been programmed incorrectly and that not enough counterweight had been installed for the load chart selected. The incorrect programming then permitted the operator to take the load out to a greater radius than was planned.