LANGKAWI: A crane operator was crushed to death when he lost control of the machine due to a faulty brake in Jalan Beringin-Persiaran Putra Kuah here this morning.
Muhamad Muqlis Ismail, 27, was killed on the spot in the 9am incident.
It was learnt that Muqlis had jumped out from the driver seat but unfortunately, the crane fell to its right side and crushed the victim.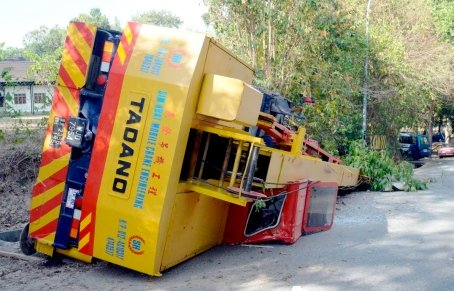 Editor Note: Could this be a Chinese Fake counterfeit crane that killed the operator?
Read more: Crane operator crushed to death – Latest – New Straits Times http://www.nst.com.my/latest/crane-operator-crushed-to-death-1.529783#ixzz2wtkzTRxr