A construction crane toppled over on the Tappan Zee Bridge Tuesday, injuring five people and creating a "traffic nightmare" over the Hudson River, officials said.
Traffic in both directions came to a halt just after noon Tuesday when a crane working to build the new Tappan Zee  — due to open in 2018 and replace the current crossing — fell onto the existing bridge, according to the New York Thruway Authority.
At least three drivers and two bridge workers were injured, the Journal News reported. None of their injuries are life-threatening.
South Nyack-Grand View Police Chief Brent Newbury told the newspaper he expects a "traffic nightmare." Aerial video showed parts of the crane lying across all lanes as lines of cars and trucks sat stopped.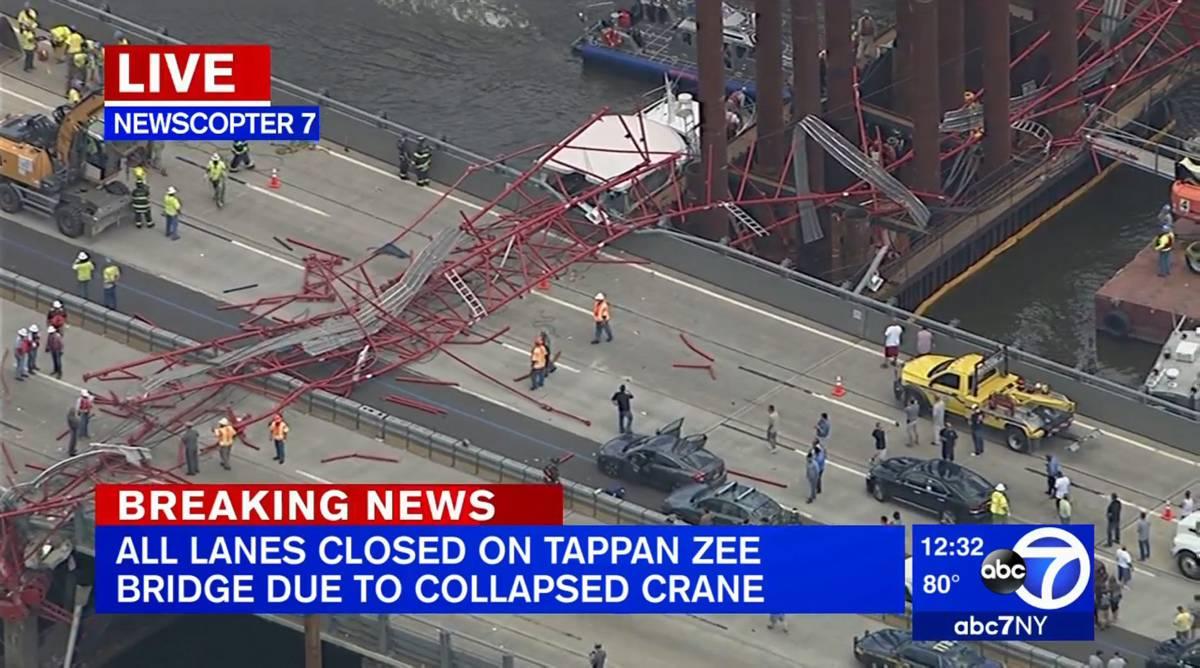 No other details were immediately available.
The seven-lane, 3-mile cantilever bridge — the longest in New York State — opened to traffic in 1955. It was built for $81 million and designed to last 50 years.
In April 2013, after 10 years of heated debate, construction began on the new Tappan Zee Bridge, just a few yards from the old crossing. The new eight-lane bridge is designed to last 100 years and is scheduled for completion in 2018.
Every day, about 138,000 cars cross the bridge, which runs between between Rockland County and Westchester in the Lower Hudson Valley.