THE owner of a construction firm has told an inquest into the death of a young carpenter crushed by a falling crane in Hampstead that the "buck stopped" with him, but blamed a malfunctioning safety device for failing to prevent the tragedy.
St Pancras Coroner's Court heard on Monday how an overloaded crane toppled and hit Craig Page at a building site in Denning Road run by Harris Calnan Ltd in March 2009.
Mr Page, 26, was killed "instantly" but the inquest was told his death could have been prevented had the crane driver realised the skip filled with concrete he was trying to lift into a double basement excavation was too heavy.
The inquest heard conflicting evidence from workmen about the crane's alarm system. Some said they heard an alarm, others said they did not.
Neil Harris, a director of Harris Calnan, told the inquest: "I am responsible.
"As the director of the company, the buck stops with me. The crane was picked because there was a lot of safety features on it. My belief is the safety device didn't work."
The inquest heard that Mr Harris was convicted under health and safety legislation at the Old Bailey in 2011 in relation to Mr Page's death and his company fined £80,000.
The inquest heard that the crane's boom fell because it was "overloaded and over-extended". There was no evidence of a "written method statement" for the planned lift, in line with worksite regulations, or checks to determine if it was too heavy.
The coroner recorded a verdict of "accidental death" after instructing a jury – a mandatory feature of construction site death inquests – that an ongoing dispute between two companies over whether the "mini-crawler" crane's alarm system was working had not been, and was unlikely to be, resolved.
A digital dashboard signalled the weight to the driver and an alarm bell would sound if the load was too heavy, giving off a "piercing and continuous" noise.
Flashing lights on top of the crane would also turn from green to red, the inquest heard.
In written evidence, read out to the court, crane expert Nigel Howard said he had trained and passed Harris Calnan's contracted crane driver, Brian Willis, two days before the tragedy.
Mr Willis, who told the inquest that he was no longer a crane driver, said: "I lifted the skip from the road and the computer recorded the weight as 700 kilos, which was a safe weight."
The coroner asked if he agreed that this was "too much" to lift over a distance of 11 metres, according to charts inside the crane's cabin.
He replied: "I don't agree. It was not too much. There was no alarm. Then the crane turned over. There was no alarm. I'm pretty sure."
When asked by the coroner why he told police in a statement taken on March 6, 2009, that he had heard an alarm, Mr Willis said: "The accident had just happened. I was in a bit of a state. Now I don't think it was sounded. To be honest, it all happened so quickly."
Joseph Atkinson, an employee of a Harris Calnan sub-contractor, told the court that Mr Page was helping him to fill concrete into a timber-flanked wall in the basement of the site.
He told the court that Mr Page, who lived in Islington, was "standing at the end of a walkway" and "leaning towards a stack of timber" when the crane toppled.
Mr Atkinson told the court: "I thought I was a goner. I didn't hear anything. I just saw it tipping up and I ran to the road."
Michael Griffin, a "mobile operator" of a machine pumping concrete into the wall structure, said he did not hear any alarm go off but Barry Clark, a lorry driver, told the court he did hear an alarm sound for "around 30 seconds".
Site manager Robert Tooze told the court he did not hear an alarm or see any flashing warning lights, adding that there was no written plan for the lift that killed Mr Page because it was "considered a basic lift, straight up, straight down".
Mr Page, who worked as a shuttering carpenter, lived in Caledonian Road, Islington, with his partner Michelle O'Donoghue and daughter Shannon.
In a unanimously approved statement, the jury concluded: "Craig Frederick Page was working as a shuttering carpenter on a construction site. He was struck by the boom of a crane, sustaining fatal injuries. He was pronounced dead at the scene at 12.52pm."
Former Home Office pathologist Freddie Patel recorded that Mr Page died of asphyxia caused by crushed chest injuries.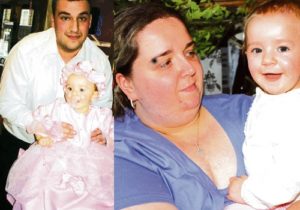 'I still wait for Craig to come home each night'
CRAIG Page's fiancée said she was "disgusted" by the inquest verdict this week.
She told the New Journal after the hearing how her daughter believes her dad is with the "Care Bears in the sky".
Michelle O'Donoghue, who lives in Caledonian Road, Islington, praised coroner Selena Lynch for asking probing questions and for calling key witnesses who had not spoken about the tragedy before.
But she said the verdict of accidental death did not go far enough and vowed to fight on for justice.
She added: "I have been waiting four-and-a-half years and the jury was out for 45 minutes.
"I am still waiting for Craig to come through the door each night.
"My daughter Shannon – she's five-and-a-half – looks up to the sky for him. I tell her he is with the Care Bears in the sky.
"She was very excited to go on her first aeroplane trip recently, because she was hoping to see her father."
She wanted to thank a juror who offered her condolences after the hearing ended on Tuesday.
Published: 17 October, 2013
by TOM FOOT