ALE HAS ANNOUNCED THAT IT WILL EXPAND ITS OPERATIONS IN SCANDINAVIA, OPENING A NEW OFFICE IN SWEDEN DURING THE LAST QUARTER OF 2019. THIS NEW LOCATION WILL ALLOW THE COMPANY TO OFFER ITS EXPERTISE IN CIVIL HEAVYLIFTING IN THE SWEDISH MARKET.
ALE has helped countries across the globe to enhance their transport infrastructure, through bridge launches overcoming a range of topological, environmental and physical challenges. This experience will be required during the Swedish branch's maiden project to install the Hisingsbron bridge in Gothenburg.
This vertical lift bridge will provide a link over the Gota river on Sweden's west coast, replacing the existing Göta älv bridge, whose maintenance costs would be prohibitive. The $529m project is currently in progress, with a completion date scheduled for 2022.
ALE's presence in Scandinavia, established in 2011, has to date been based in Stavanger, Norway. This location has seen rapid growth since 2016 and now features an engineering and operations nerve centre that has supported a wealth of key projects.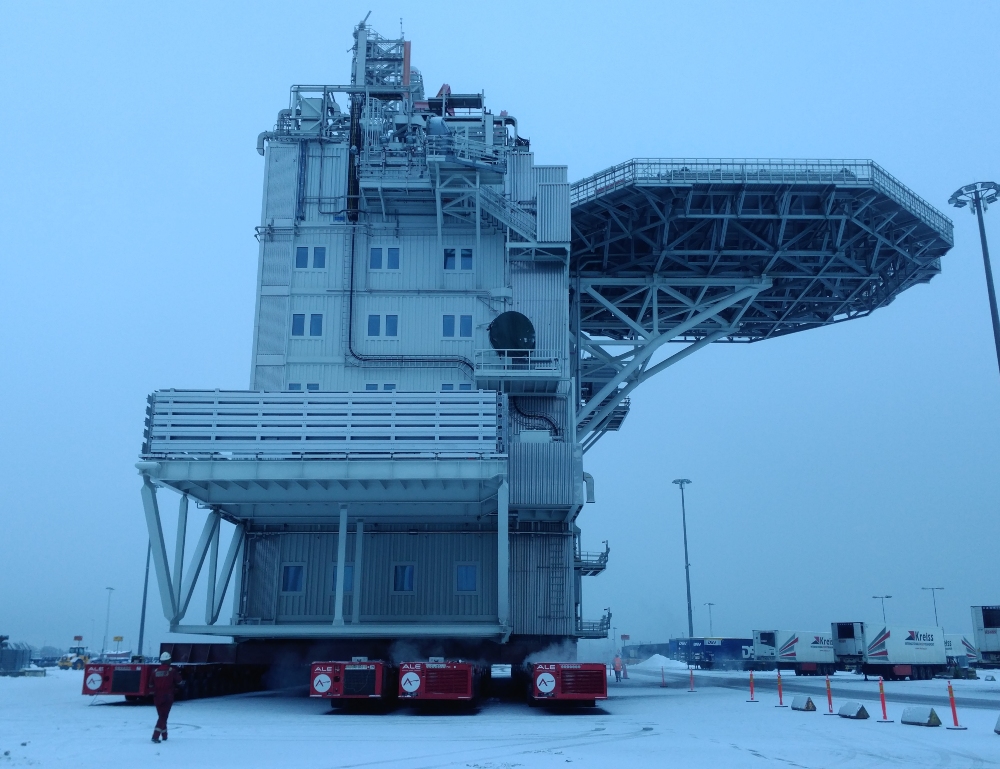 In fact, through this branch ALE has executed the largest site moves and load-outs of offshore modules to take place on the Norwegian continental shelf. This work has included the load-out of key modules for several North Sea oil platforms and has also supported a number of recent decommissioning projects there.
During work to decommission the Janice platform, ALE performed load-in of its 7,000t floating production unit (FPU) using 300 axle lines of SPMT. The company also contributed significantly to the Johan Sverdrup project, throughout two years performing weighing, jacking, SPMT moves and load-outs for a range of modules from 800t to 3,000t.
ALE's Norway branch maintains over 300 axle lines of SPMT, a wealth of ballasting and weighing equipment plus 250t of steel and high-capacity linkspans. With further equipment deployed strategically around the world, ALE is ready to mobilise quickly for any project.
With a full local team, the Norway branch stands ready to take on any heavylifting challenge, able to call upon a core engineering team with skills as diverse as ballasting, international logistics and crane lifting.
Source: ALE