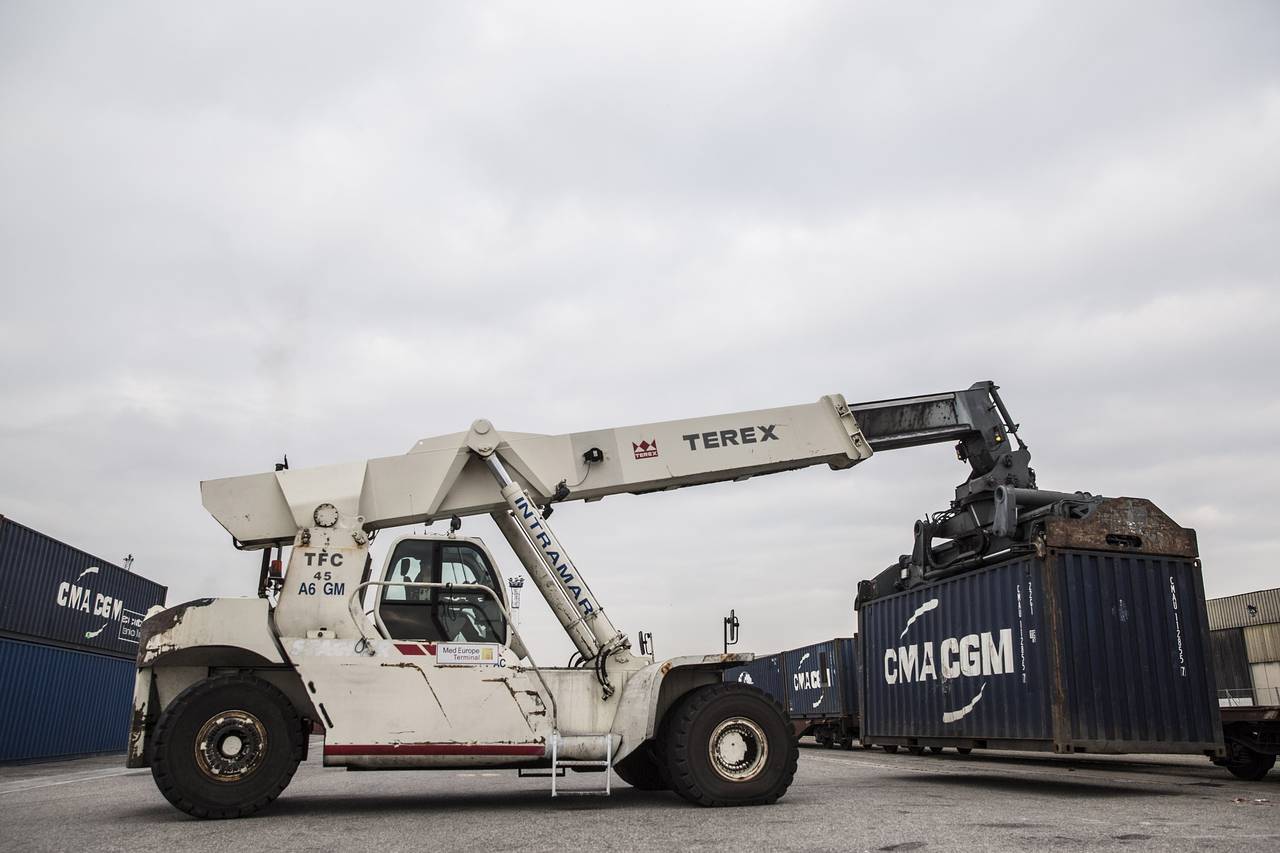 In the continuing date between America's Terex and China's Zoomlion, the Finnish third wheel also gets to have some fun.
Equipment maker Terex said Monday that it would sell a chunk of its operations to Finland's Konecranes, in exchange for cash and newly issued Konecranes stock worth a total $1.3 billion at the time the deal was announced. This gives Terex a 25% stake in the Finnish company. And it terminates the all-share deal Terex had struck last year to sell the whole of itself to Konecranes—an acquisition that grew complicated a few months later when Zoomlion Heavy Industry Science and Technology made a richer cash bid.
Terex's sale of this segment, which supplies industrial cranes and equipment for ports, is a creative solution that can make all parties happy—to varying degrees.
Start with the Finns. Their original merger was suffering as Konecranes' shares plunged, and they faced the possibility of losing out completely to Zoomlion. Through this side deal, the Finns actually get the primary Terex asset that they wanted last year.
Konecranes's shareholders, relieved that they will acquire some part of Terex, pushed up the stock 20% Monday. One disadvantage: Konecranes is forking out $820 million in cash. That raises questions about the current dividend—the stock yields 4.3%—as well as promised buybacks.
Konecranes is paying a higher multiple for this asset than it was offering for the whole of Terex last year. But that may be justifiable. The company pegs synergies that are 27% greater than it estimated last year when it was trying to buy the whole company. That's partly because what it learned about Terex as it planned to integrate their operations helped it identify more areas for cutting costs.
Then there's Zoomlion. Its aggressive bid for Terex unnerved U.S. politicians who considered Terex's port-and-crane equipment sensitive. By taking some of these businesses out of the equation, Terex's side deal could make Zoomlion's approach more palatable.
And the businesses that are left are likely the ones the Chinese company cares more about, anyway. They account for nearly 80% of Terex's sales and include truck-crane technology China sorely lacks. And if Zoomlion does end up buying Terex, it will inherit a 25% stake in Konecranes and get to passively enjoy further benefits from this deal.
As for Terex, it looks like the clearest winner. Receiving cash from Konecranes halves its ratio of net debt to trailing earnings before interest, tax, depreciation and amortization to 1.4 times. That makes it a more attractive takeover target financially.
And now that there's a lower chance Washington may stymie Zoomlion, Terex may flirt more seriously with its Chinese suitor. It doesn't have to feel guilty about cheating on Konecranes, either.
Originally published by Abheek Bhattacharya for the Wall Street Journal