According to a February 2 article in Transportation Topics, Senator Deb Fischer (R-Nebraska) proposed legislation in January that would mean an annual transfer of $21.4 billion into the federal Highway Trust Fund from U.S. Customs and Border Protection.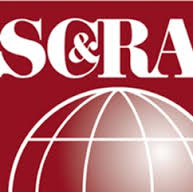 As the chairwoman of the Surface Transportation Subcommittee, Sen. Fischer is one of the top trucking authorizers in Congress. She argues that the legislation would begin to fix the nation's outdated and deficient transportation network.
"Funding challenges and the burdensome federal regulatory approval process have delayed infrastructure projects across America for decades," said Fischer.
The legislation, titled the Build USA Infrastructure Act, was referred to committee for review.
The annual transfer is proposed to begin on October 1, 2020, and continue for five years. Originally Published on scranet.org