Sarens participated in the first of its kind international import expo in Shanghai
Working in China for around five years, Sarens has undertaken some of the key projects in the country and to further strengthen its operations, participated in the China International Import Expo.
The six-day China International Import Expo (CIIE) was inaugurated by Chinese President Xi Jinping. Leaders of 18 countries took part in the event, which is aimed at showcasing China's import potential.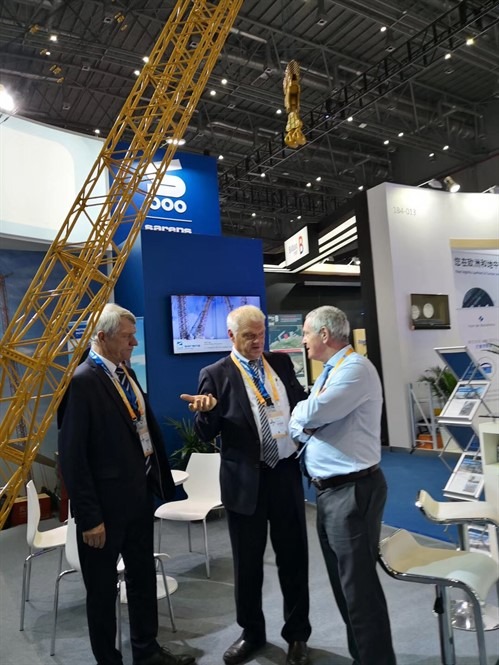 Sarens Board of Directors, Ludo Sarens and Hendrik Sarens along with our team in China were available at our booth to discuss Sarens' solutions for the heavy lifting and specialized transport industry.
CIIE is the world's first import-themed national-level expo that features enterprise and business exhibitions, country pavilions for trade and investment. A total of 172 countries, regions and international organizations from five continents showcased their products and services at the event. More than 3,600 companies from different countries held discussions with over 400,000 purchasers from China and overseas.

In words of the Chinese President, "The CIIE is a major policy for China to push for a new round of high-level opening-up and a major measure for China to take the initiative to open its market to the world."

Source: Sarens