The UK's Construction Industry Training Board (CITB) has added a new 100 tonne Kobelco CKE900G crawler crane to its fleet at the National Construction College in Bircham Newton.
The CKE900G was launched at Bauma early this year and can lift its maximum capacity at 3.6 metres or 90 tonnes at 3.9 metres. It features a 61 metre main boom and include's Kobelco's KCross satellite telematics system and an Orlaco boom nose mounted camera system. It joins a CKE700 which has been operating in the college fleet since it was first delivered in 2006 and will be used to train both adult students and apprentices at Bircham Newton at the college which is located near Kings Lynn, Norfolk.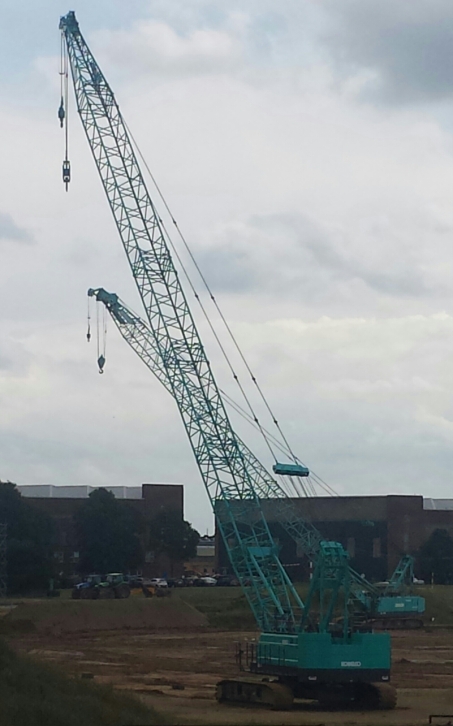 Chris Bushell, curriculum innovation manager for CITB said: "The crawler crane market is growing and we're seeing increased demand for our courses. The addition of the new Kobelco CKE900G to our fleet gives students experience operating the type of crane they'll be using once they join the industry. The CITB will continue to identify the best training equipment and technology, to help provide the industry with the skills it needs."
Mark Evans of Kobelco added: "Students who use CITB's new Kobelco CKE900G will also benefit from the G Series' 'generic' operator cab all of which feature the same operator layout and controls, including the safe load indicator system. This will help speed up familiarisation when moving from one G Series crane to another".
"The KCross system is based on satellite mapped images, an internet connection and other means to remotely monitor a crane's working condition and its location. This information is useful in planning maintenance schedules and providing guidance to operators, helping to ensure that crane owners can maximise their fleet efficiency".