JekkoUSA, the exclusive United States distributor of Jekko minicranes, has released the new SPK 60 telescoping crawler crane to the U.S. market. It is the first Jekko to combine significant strength and reach with 360-degree rotation and the mobility of a pick-and-carry crane.
This versatile crane, which can be driven or operated via radio remote, has a maximum lifting capacity of more than 6.5 tons, and has a reach of nearly 89 feet (with extensions).
The SPK 60's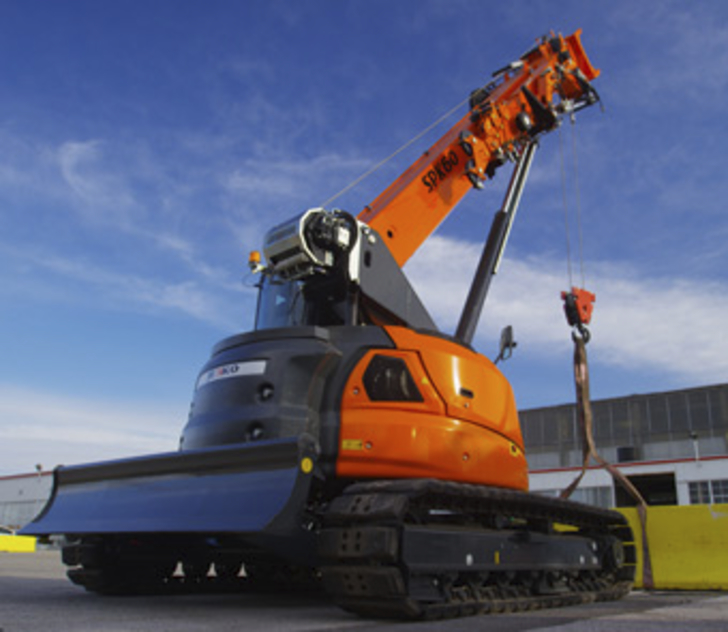 radio remote and load moment indicator (LMI) interface systems give an operator precision control, and delivers some of the highest safety measures available in the industry.  Like all Jekkos, the SPK 60 is ideal for operating in interior work spaces. Applications for these cranes include glass handling and installation, HVAC, infrastructure repair, utility maintenance and more.
Jekko minicranes are compact crawler cranes designed to provide lifting and maneuvering capabilities in confined work areas.  Each of these versatile cranes is ideal for operating in exterior or interior project spaces while still giving opera
tors lifting capacities ranging from 1.2 to 8.25 tons.