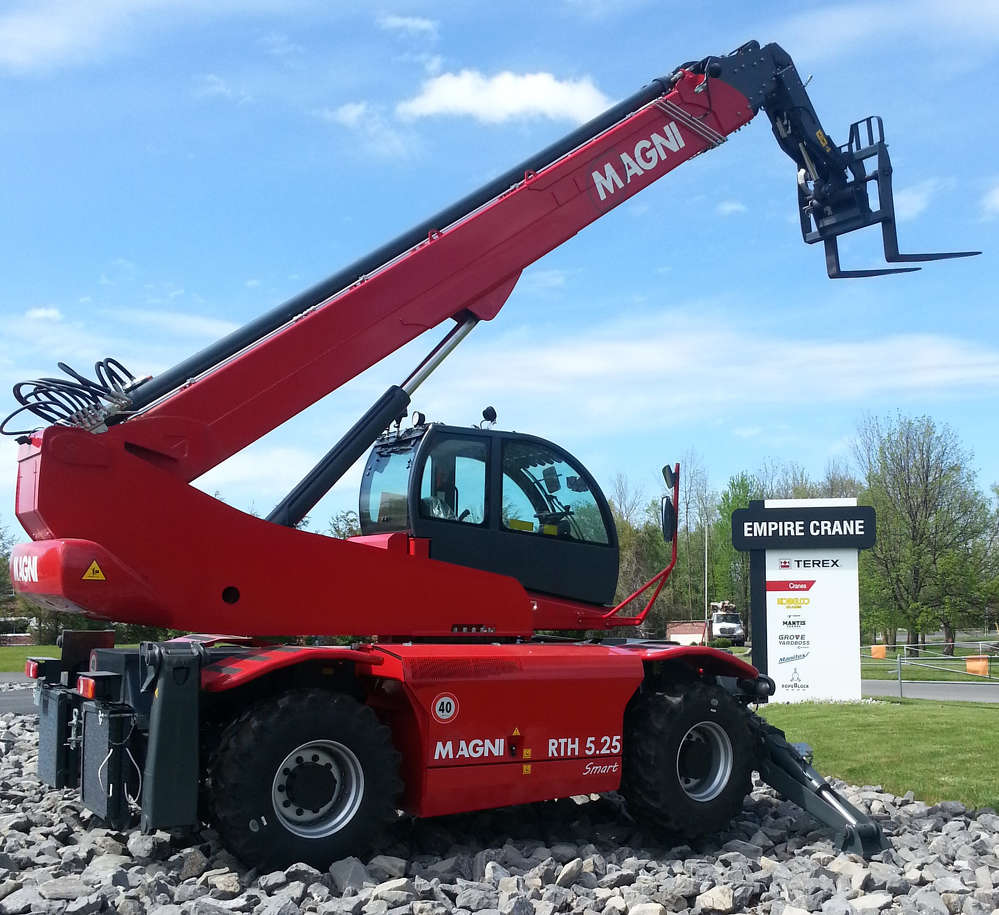 New York – Empire Crane Company has expanded their offering within the New York and Northern New Jersey market as an authorized dealer for Magni Telescopic Handlers. Empire Crane Company was selected by Magni and Paramount Equipment as the first Eastern US Dealer of the Magni product line. Paramount Equipment is Magni's exclusive importer and master distributor for the 23 Eastern States.
The Magni product line is well known in Europe. They are the next generation of machines and offer superior height, lifting capacity, safety and efficiency. Offering integrated diagnostics, remote control operation, asymmetrical outrigger positioning and R.F.I.D attachment System are some of their various features.
Empire Crane has placed an initial order for two rotating units, model RTH 5.25 Smart and RTH 5.35S. The RTH 5.25 Smart has a maximum lifting capacity of 11.020 lbs and maximum lifting height of 81 ft. The RTH 5.35S has a maximum lifting capacity of 11.000 lbs and a maximum lifting height of 113,10 ft.
The Magni line will be well suited for Empire Cranes metro NYC market as well as general contractors and those with projects consisting of bridge, framing or anywhere a telescopic handler is currently utilized. They are also ideal for masonry & concrete work.
Magni offers the most extensive line of rotating and fixed boom telehandlers in the world today with lift heights up to 128 feet. Magni Telescopic Handlers provide incredible productivity as they can take the place of a telescopic forklift, rough terrain crane, and man lift along with other features.