Company to expand its editorial offerings through new content division.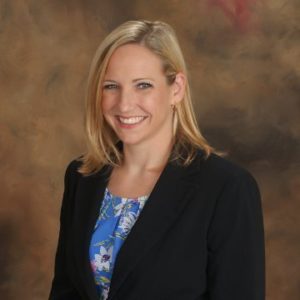 LEMONT, ILL., June 5, 2017 – Crane Network LLC announces it has added Katie Parrish to its team as vice president of marketing and content strategy. In this newly created position, she will oversee the creation and distribution of content for the company, providing print and digital resources through a number of channels for the mobile crane and rigging industries.
"I'm very excited to be joining Crane Network," Parrish said. "I was attracted to the company's mission to consistently serve the industry with new buyer and seller resources. In my new role, I am committed to creating a community for operators, users, and owners of mobile cranes to share their stories and develop valuable information to help them become safer and more productive."
Parrish comes to the organization with a strong background in editorial and content creation, primarily focused on lifting equipment. In 2001, she joined Lift Equipment and CraneWorks magazines, where she was promoted to managing editor in three years. She was hired by Maximum Capacity Media in 2004 to launch a new lifting equipment publication, Lift and Access, where she served as editor until 2010. Most recently, she was the editorial director for Heartland Communications Group Inc. and editor of Crane Hot Line magazine. In this role, she managed a monthly publication, hosted multiple webinars and live events, and established various award programs for the industry.
A resident of Overland Park, Kan., Parrish is a graduate of the University of Central Florida, an exercise enthusiast, and Kansas City Royals super fan.
About CraneNetwork.com
Since 1998, CraneNetwork.com has been the No. 1 resource for buying and selling cranes, heavy equipment, parts, and attachments. Today, it is the first and final destination for the latest solutions and networking resources in the industry. More than 30,000 companies and individuals rely on Crane Network's online services to effectively manage the sale and rental of their cranes and equipment, as well as find quotes for transport, financing solutions, industry jobs, directories of businesses, and a customized asset disposition strategy. Discover the difference at www.cranenetwork.com.