A delivery driver died after being accidentally crushed on his lorry in a Corby street. Stephen Dungate became trapped in a grabber on a crane on the back of his lorry.
The 38-year-old, of Snatch Hill Close, Corby, who worked for Jackson Building Centres, a Corby firm, was delivering landscaping materials to a home in Cecil Drive on the Exeter estate in June last year.
A jury at an inquest found he had unintentionally activated the crane via a remote control fastened to his body while he stood on the back of the lorry.
He had been trying to attach the grab to the loops of a bag of ballast.
Nearby workmen were alerted by a resident but, although they managed to release Mr Dungate, he died at the scene from the effects of a crush injury to his pelvis.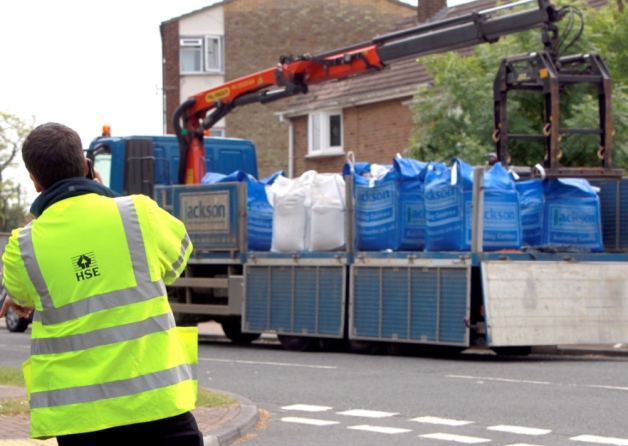 Leslie Nairn, who was working further along Cecil Drive and who rushed to help, said he saw Mr Dungate trapped in a standing position.
He added: "He was opening and closing his hands and saying 'Open it, open it'.
"He was finding it difficult to speak as he was being so tightly squeezed."
Ian Simpson, from the Health and Safety Executive, told the jury he had not found any faults with the crane.
In a statement, Mr Dungate's mother Brenda said: "He was well thought-of by friends and work colleagues.
"We are all still trying to come to terms with what happened to Stephen. He will be sadly missed."
Lyndon Johnson, from Mr Dungate's employer Jackson Buildbase, said the firm takes the health and safety of colleagues and customers very seriously.
He added: "Our thoughts and very sincere condolences continue to be with Stephen's family."