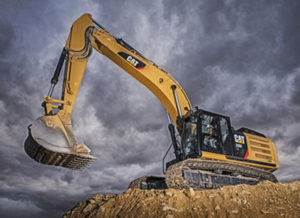 Manufacturer Caterpillar, together with its independent dealers and the Caterpillar foundation, said they planned to invest over US$1 billion (€892 million) in Africa in the coming years to upgrade customer service capabilities and expand their presence on the continent.
The company said the investment would include enhanced parts distribution capacity, new rebuild centres, new dealer branch locations, the expansion of Caterpillar's Technicians for Africa online skills development programme, as well as and millions of dollars to support programmes that lift people out of poverty.
With approximately 15,000 Caterpillar and Cat dealer employees in Africa, Caterpillar already has a significant footprint in this important and growing market.
Caterpillar said this investment would increase that footprint, while simultaneously boosting the infrastructure development and skills training capabilities necessary in African countries for them to continue their rise in global competitiveness.
Chairman and CEO Doug Oberhelman said, "For 90 years, Caterpillar machines have helped build critical infrastructure projects throughout Africa. Today, we bring not only construction machinery to the continent, but also traditional and renewable power generation solutions, diesel-electric locomotives, marine engines and mining equipment.
"With today's announcement, we are proudly confirming our plan to make a long-term investment to help build, develop and power communities, and serve as an education and training partner to broaden and strengthen local workforce talent and expertise."
Since 2010, the Caterpillar Foundation has invested approximately US$50 million (€45 million) to support projects in Africa focused on impacting those living in poverty, and specifically girls and women, through training, policy work, entrepreneurship programs and more.
Building on these historical investments, the Caterpillar Foundation said it would commit an additional approximately US$15 million (€13 million) by the year 2020 to organisations working to improve lives across Africa.
Written by Helen Wright, published on khl.com