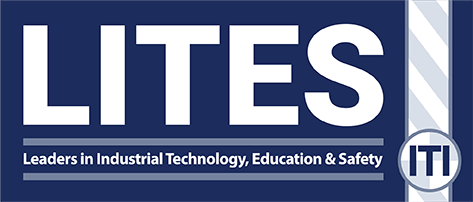 Next Tuesday, ITI and Broderson Manufacturing will host a roundtable meeting for the new group, LITES – Leadership in Industrial Technology, Education & Safety. To participate remotely, the meeting will be available through GoToWebinar on Sept. 19 from 10 am to 4 pm Central.
Each session will be followed by a discussion from the in-person attendees of the event, held at Broderson Manufacturing's facility in Lenexa, Kan. Questions and comments from webcast attendees also will be fielded during the meeting.
The GoToWebinar can be attended throughout the day. Register online to be part of the discussion.
Agenda
9:45 am to 10:00 am
Welcome Address – Jeffrey Bust, CEO of Broderson Manufacturing, & Zack Parnell, CEO of ITI
10:00 am to 10:45 am
The Connected Jobsite & Remote VR Operations – Jeffrey Schweitzer, Chief Innovation Architect, Verizon Communications
11:00 am to 11:45 am
700+ Crane Accident Database Access Collaboration – Jim Wiethorn, Chairman & Principal Engineer, Haag Engineering
11:45 am to 12:30 pm
Lunch & Broderson Factory Tour
12:30 pm to 1:15 pm
Mobile Crane Operator Certification VR Research Project Discussion & ITIVR Simulations Development Briefing – Zack Parnell
1:30 pm to 2:15 pm
Construction Technologies We are Investing In, Curtis Rodgers, Principal VP, Brick & Mortar Ventures
2:30 pm to 3:15 pm
Southern Company Innovation and Digitization Initiatives – Vince Williams, Engineering Innovation & Technology Project Manager, Southern Nuclear
3:30 pm to 4:15 pm
AI, Computer Vision & VR Technologies Discussion – Zack Parnell