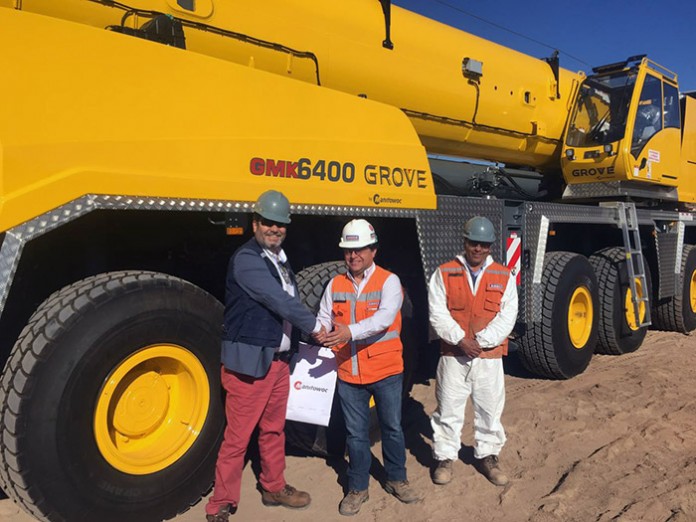 Construction equipment rental company AMECO has added a 450-ton Grove GMK6400 to its fleet.
The company is headquartered in South Carolina and has operated in Chile since 1994, with facilities in Santiago, Antofagasta, and Copiapo.
The company acquired the all-terrain crane to lift loads in country's mining, energy, and infrastructure sectors. AMECO's GMK6400 is the third crane of its kind Manitowoc has delivered to a Latin American customer in recent months.
Eugenio Frings, Manitowoc's regional business manager in Chile, delivers a brand-new Grove GMK6400 to AMECO's Assistant Manager of Operations Gaston Mauricio Gonzalez Quezada, and Lifting Operations Instructor Ricardo Gregorio Araya Vergara.