South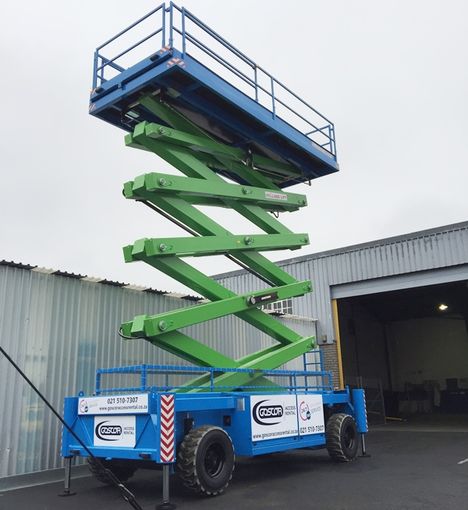 African sales and rental company Goscor Access has taken delivery of an 84ft Holland Lift HL-275 D27, which it claims is the largest in Africa.
The company introduced the new machine to its customers in a open day at its Montague Gardens facility in Cape Town on Friday. The first company to take the machine is IDS, which provides a one-stop solution for commercial and cold storage design, manufacture, and installation.
The HL-275 D27, the 2.5 by 6.15 metre platform can be extended to 8.25 metres for additional space and overeach. Platform capacity is 1,000kg with a working height of 27.5 metres.
Goscor access rental general manager Nici Verster said: "The South African market will definitely benefit from the application of this machine, especially when you consider major projects underway at the moment such as the Kusile and Medupi power stations for Eskom. Applications range from cladding to plastering and general electrical and construction work."
"All the technology we source is not only the best in the world from a features, quality, and durability point of view, but is also aimed at ensuring our customers benefit from the lowest total cost of ownership at the end of the day."