Just days after announcing a substantial new position in the restaurant chain operator Buffalo Wild Wings, the hedge fund Marcato Capital Management plans to announce a new 5.1 percent position in the crane maker Terex, according to someone familiar with the matter.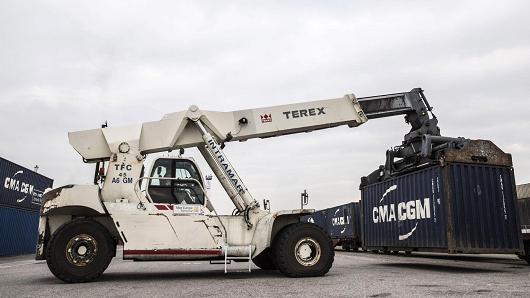 Shares of Terex jumped more than 4 percent to around $24 on CNBC's televised report of the stake. Shares were very briefly halted after the report but resumed trading almost immediately.
That stake, which could be announced as early as Thursday afternoon, is based on Marcato's belief that Terex is worth more than its current price — and that selling certain parts of its industrial business and streamlining others through restructuring, cost savings, and other measures could improve margins substantially, this person added.
Marcato thinks highly of Terex's current chief, John Garrison Jr., the person said, a fact that could ease discussions between the hedge fund and the company.
Terex has been in the news of late thanks to two cross-border acquisition attempts, one by the Finnish competitors Konecranes and a second by the Chinese equipment manufacturer Zoomlion, both of which ultimately fell apart.
"We welcome Marcato as a shareholder and appreciate their confidence in our business and management," a Terex official told CNBC. "We look forward to listening to ideas that could help improve our company and enhance shareholder value."
Marcato, which manages some $1.5 billion from its San Francisco headquarters, is run by Mick McGuire, a former protégé of the activist investor Bill Ackman.
Originally published on cnbc.com