Mike Troyer, a former Imperial Crane Operator was in a fatal crane accident yesterday afternoon March 22, 2016 in West Hollywood, CA.
The Bohne Foundation has made a $1,000 dollar donation to help Mike's wife Sarah and their one year old daughter Addie during this difficult time.
To donate, please visit – https://www.gofundme.com/fbvm48dg
My name is Tyler Lingerman I am a Marine Corps veteran of 4 and a half years and On March 22nd 2016 my friend which I served with Mike Troyer was involved in a crane accident that sadly ended his life. Mike became a crane operator soon after he got out of the Marine Corps in March of 2014.
Mike and his wife Sarah have a beautiful 13 month old daughter named Addie who was born on February 11th 2015. Addie was his pride and joy and he loved her very much. Â  He was a very loving husband and father to Sarah and Addie. The purpose of this fund is to raise money for the expenses that Mike's family are going to endure over the next few months (funeral,left over bills, change of income, etc…). Any donation to help my friend Mike's family will be greatly appreciated.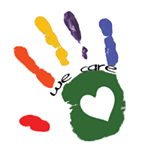 To donate, please visit – https://www.gofundme.com/fbvm48dg