Potain is bringing two models from its stellar lineup of self-erecting cranes to this year's ARTIBAT 2018 construction tradeshow in Rennes, France, from October 24 – 26. The company will be at booth T2 B01, and is partnering for the event with regional Potain distributors JFM, TONYMAT and SOME.
The Hup 40-30 is the latest of the company's self-erecting crane models and will make its ARTIBAT debut. The Hup 40-30 offers a 40 m jib and 30 m height-under-hook through its versatile design that can be used in 16 different configurations. It also features the new Smart Set-up software for simplified crane erection that is controlled via the crane's remote control. This enables the crane to be erected easily with just one operator.
The Igo M 14 will also be on display. The crane is quite famous in France and has become one of Potain's top sellers, mostly due to its mobility, roadability and compact footprint. The Igo M cranes are specifically designed to be used on smaller job sites or those with tight working quarters. The Igo M 14 features a 1.8 t capacity with a 22 m jib length, and 0.6 t max capacity at jib end. Its height-under-hook can reach 19 m, and the crane can be delivered with 25 km/h or 80 km/h transport options. Like other models in the Igo range, it can be controlled via remote, also with just one operator.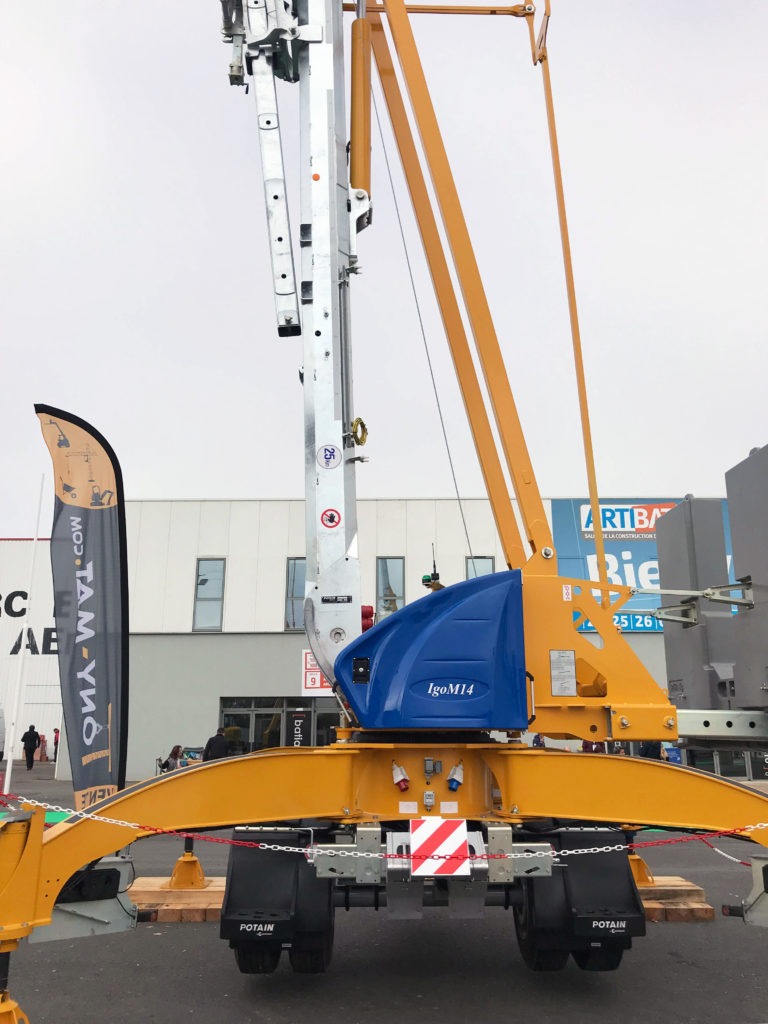 "Potain is well known for self-erecting crane innovation and we offer the most versatile crane ranges on the market, from the largest of tower cranes down to these easily transportable Igo self-erecting models," said Jean-Pierre Zaffiro, product director, self-erecting cranes. "Presenting these cranes at ARTIBAT is an opportunity to highlight our wide range of solutions and to show contractors the ease of use and transportability of self-erecting models."
"We are looking forward to meeting customers at ARTIBAT 2018," said Stéphane Giraudo, director of tower cranes sales, France. "Our regional distributors have a solid network, but we expect to meet new potential customers that may not know the advantages of having self-erecting cranes in their fleets. By seeing them at the show, they easily envision their benefits."