Visitors can expect to see a range of new mobile and tower cranes, including the new Grove GMK5250XL-1, which was launched during bauma.
Potain Cab-IN, a new internal operator lift that conforms to new French regulations, made its debut this year and is presented first time on a show in the country.
Manitowoc Cranes is showcasing a selection of its latest equipment at JDL Expo, a construction trade fair taking place in Beaune, France between 25-27 September.

On display will be the new Grove GMK5250XL-1 all-terrain crane, which was introduced at bauma 2019 and is currently doing a road show around Europe. With its 78.5 m main boom, the GMK5250XL-1 has the longest main boom of any five-axle all-terrain crane and combines that with the best lifting capabilities in the industry. The crane has previously been presented during a conference in Hohenroda, Germany (IST Internationale Schwerlasttage) and will proceed its road trip through Europe to the GIS trade show that will take place in Piacenza, Italy beginning of October.

Also on display during JDL will be the Grove GMK5150L all-terrain crane, courtesy of French customer Autaa. Launched in 2016, the GMK5150L delivers great ROI due to outstanding lifting capacities, class leading taxi charts within 12t/axle and great jobsite accessibility. Impressive lifting, jobsite maneuverability and fuel efficiency combine to help customers achieve greater profits.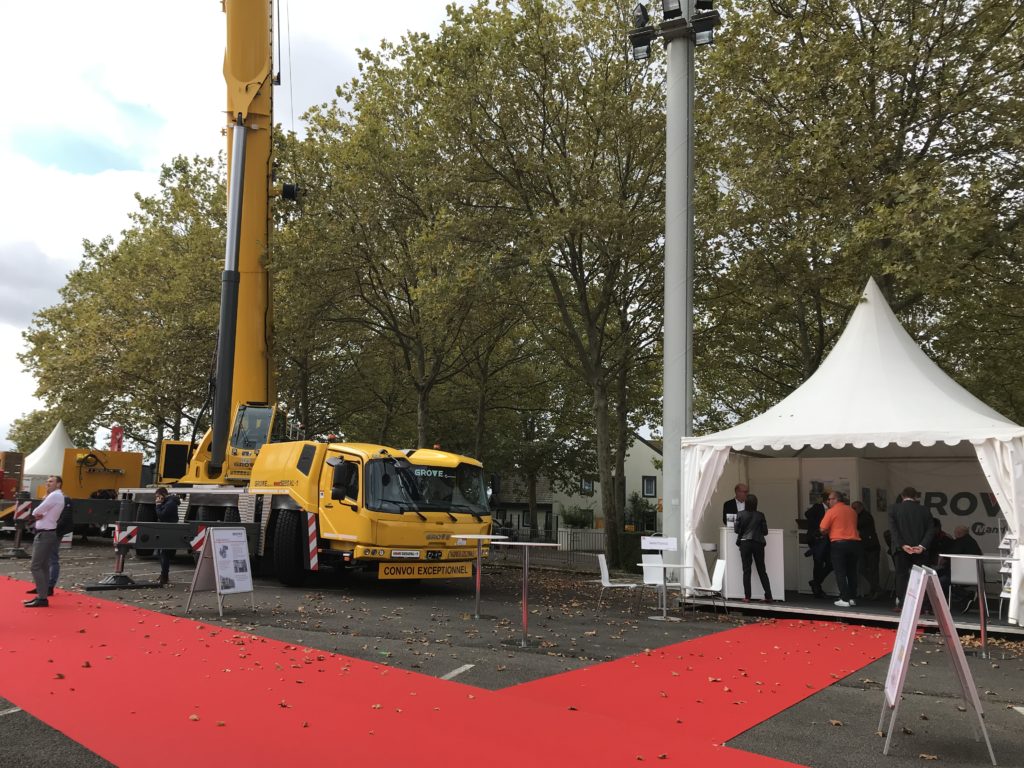 Potain will demo the Hup 40-30, the largest model of the Hup range launched in 2017. With 40 m jib this Hup model is already a great success thanks to the latest technologies deployed on the Hup cranes: smart Set-Up system on crane exclusive remote control, customized driving options, the distant diagnostic system Crane Star Diag. This is reminding the French visitors of the benefits of these innovative and versatile models on the market to date.

Particularly appropriate for the French market will be the new Potain Cab-IN, an internal mast operator lift for Potain top slewing cranes that requires no additional space to transport. The Cab-IN also premiered at bauma earlier this year, and this will be the first time the technology has been presented at a trade fair in France. The technology is very relevant for the French market 2019 regulations that made the use of lifts mandatory for the usage of cranes over 30 m.

"JDL is one of the key professional gatherings that helps promote our innovations," underlines Orlando Mota, Manitowoc's senior vice president for Europe and Africa. "This year we are promoting a range of cranes and innovations that I know are going to be of great benefit to the French market. We look forward to reconnecting with existing customers and meeting new customers alike."
Source: Manitowoc